Here's what you need to know as a traveler visiting the Great Wall of China.
When you travel to Asia, it's hard to imagine missing the Great Wall of China. It's one of the most popular tourist destinations in the world and for good reason – it's truly remarkable.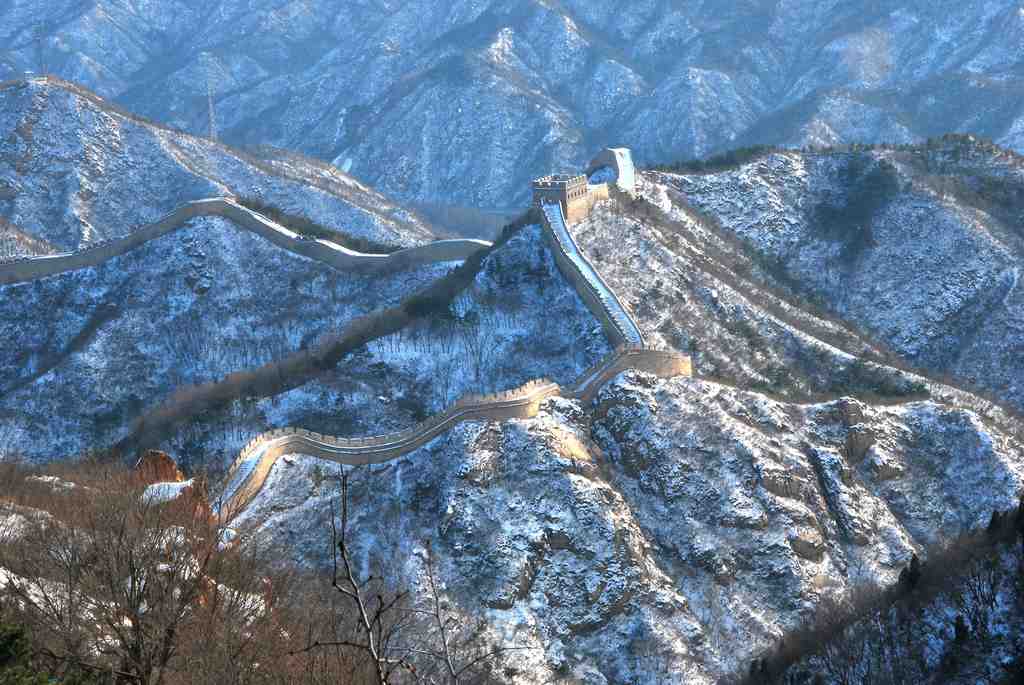 Most people don't understand what it takes to visit the Great Wall of China, much less the history behind how it was built.
The Great Wall is a huge structure that spans numerous provinces in northern China. Still, the most common (and restored) places to visit are just north of the capital of Beijing.
There are a number of great places where you can climb the Great Wall, including Badaling, Mutianyu, Jianshanling and others. But which should you choose?
You can use the navigation links below to jump to the details on a specific section of the wall, or continue reading to get a good overview.
Enjoy this visitor's guide to the Great Wall of China and enjoy your travel!
General Travel Tips While Visiting the Great Wall
Travelers keen to avoid tourist crowds can find un-restored sections of the Wall to hike and explore.
You should be warned, however, that the Chinese government occasionally blocks off entire sections or fines visitors for unauthorized trespassing (though as a foreigner, you'll probably just be asked to leave at worst).
The authorities claim that they just want to protect the unrestored sections but my guess is that they're also motivated by increased tourist revenue from entrance fees at the "official" sections.
It didn't help matters after a 2006 public outcry over drunken "orgy" rave parties at the Wall, with locals and foreigners partying (and urinating) on their national treasure.
Here are some other things to consider as you plan your trip to the Wall:
Beijing is the best departure point for visiting the Wall (either tour, public bus or taxi)
If you have a small group, hiring a taxi is a good option, allowing you to easily see different parts of the wall (4 people max). Hotels can arrange an English speaking private car, but expect to pay over Y1500 for the day. If you negotiate directly with a Beijing taxi driver, aim for somewhere around Y400-600 (depending on destinations, day of the week, weather, etc). It'll be much more if you use the meter so negotiate directly with the driver (and don't pay until the end of the day). Note: he'll expect you to also pay for his lunch.
Beat the tour bus crowds (especially if going to Badaling). Head out either super-early or late afternoon (bonus: you'll have the best light for photos).
Most of the tourists are domestic Chinese….who prefer to take tour buses. So, avoid weekends if possible, particularly during the summer (advice for any major tourist attraction in China).
Though it's the most touristy, Badaling is the easiest (least steep) section, so recommended if you have small children or will have difficulty hiking. It's also the closest to Beijing if you're short on time. On the upside, it's the most popular for a reason: it offers excellent views.
Tips on Choosing a Great Wall Tour
Though you end up paying more than a public bus, many prefer the convenience of having an English-speaking organized tour.
Naturally, everyone and their brother operate tours visiting the Great Wall of China from Beijing, which is about 45 miles (70km) away. You'll have plenty of tours to choose from.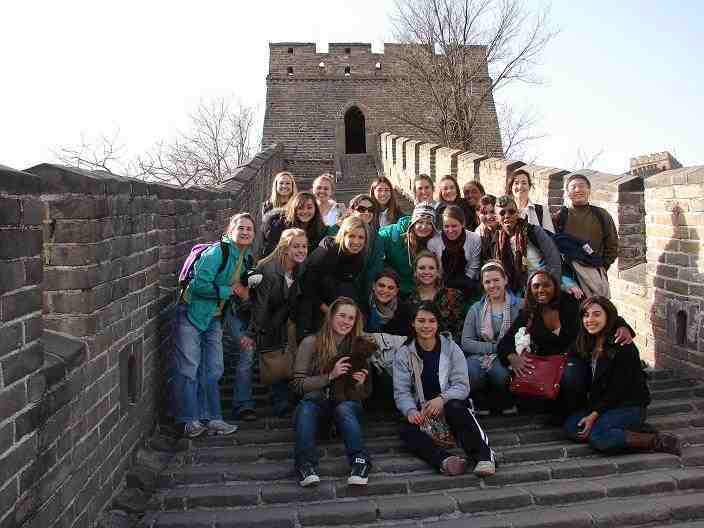 Again, if it's convenience you're after, you're probably better off hiring a taxi, especially if you can split the costs with others. Budget travelers will pay a considerably less by taking the public bus, though it'll take more time and effort.
My advice: Don't just casually sign up for any tour.
You'll be okay if you sign up from one of the many major tourist hotels in Beijing that sell tickets (though you won't be getting the best deal). Before you commit, do a little homework and then ask which stops the tour take. Many tours combine a visit to Badaling with a visit to the (not-so-impressive) Ming Tombs on the way.
Avoiding Great Wall Tour Scams
But what you really need to be wary of are the Great Wall tour scams (see China travel scams). These tours reel in suckers at popular tourist sites by offering cheap tours.
What you don't know—until you're on the bus and have no way of getting home—is that they make their money on commissions they make from the forced tourist traps along the way.
You'll make painfully long stops to souvenir shops, jade and gem factories, and so-called Chinese medicine centers (where fake doctors diagnose you and sell you expensive "remedies").
So make sure to ask exactly how many stops your tour will take and for how long.
Notable Sections of the Great Wall
The Great Wall of China is quite long and there are many places that you can visit. These are referred to as "sections" of the Great Wall.
Below is a rough map of the various sections you can visit, but we're going to dive into more detail on the most popular sections you can visit.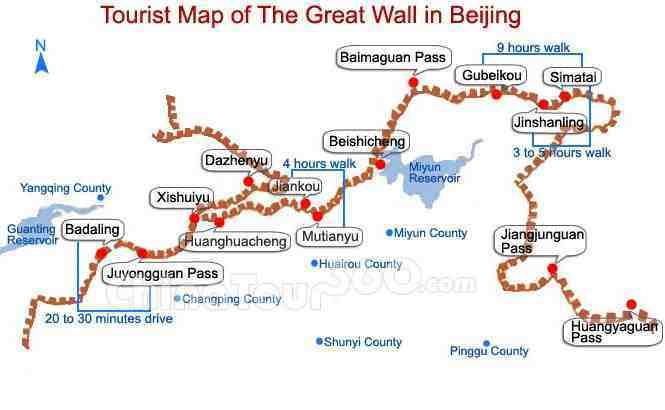 Check here for more maps of the Great Wall of China.
Badaling (八达岭) – Most Popular
Badaling is the most popular section of the Great Wall and therefore often the most busy.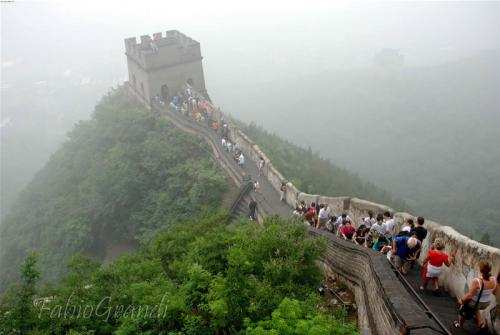 Pros: Great views, close to Beijing, easiest to hike (cable car is also available).
Cons: Very crowded and touristy.
Admission: Y45;
Open Times: 6am-10pm summer, 7am-6pm winter
Badaling is the most meticulously restored (as well as most commercialized) section where most tourists see the Great Wall. The "North Pass" has undergone extensive restoration and became the first section to be open to tourism in 1957.
Since then, it's where hundreds of visiting leaders and other VIPs are treated with a red carpet tour of the Wall.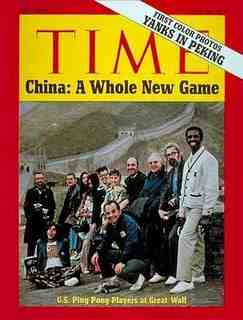 It was here where the US Ping Pong team was photographed in their historic visit to China in 1971 (paving the way for a visit by Richard Nixon in 1972).
His famous visit was followed by Jimmy Carter, Ronald Reagan, both George Bushes and more recently President Obama.
Today, foreign companies can even rent out sections of the wall to host functions.
During the 2008 Olympics, the final circuit of the Urban Road Cycling Course concluded at Badaling.
Built at a strategic pass north of Beijing, the Ming Dynasty-era Badaling walls provide some the best views of the Wall, since it sits high on a mountain pass and gives excellent visibility for many miles.

And although you can walk in opposite directions along the wall from the main entrance, you'd have to hike a considerable distance to encounter any raw, unrestored sections.
Your best bet is to walk left (north) to escape the crowds. There is a hotel nearby….but if you've got that kind of time, you're much better off visiting the below options.
How to Get to Badaling
Why pay for an overpriced tour, which basically consists of the same bus ride except with some food and a tour guide (and possibly a stop over at the Ming Tombs)?
Save a few bucks and take the public bus, which goes directly to Badaling. It will take a bit extra time but worth it for budget travelers.
Public bus: First, take the #2 subway line to Jishuitan station. Get off and walk east to the parking lot of Deshengmen Gate (about 500m) to Bus #919. These 919 buses leave regularly—about once every 10-15 minutes. But there's a catch: There are lots of (local) #919 buses on your walk there. Keep walking past them until you hit an intersection and see the Deshengmen Gate (can't miss it)—cross the street and look for the green public #919 bus.
You'll also likely encounter official-looking drivers who try to get you on their private (and more expensive) buses (also with #919 signs…tricky!). To add to the confusion, there are slow/fast public buses (should be maximum of about Y12 for the one-way trip). You'll pay the same for the return trip back (don't miss the last one headed back to Beijing at around 6:30pm).
Tour buses: Most standard tours go to Badaling. If you do decide to take a (more convenient but more expensive) tour bus, a good option is to take the ones from the twin depots of the Beijing Sightseeing Bus Center (8353-1111). They're located northeast and northwest of Qianmen alongside Tiananmen Square (the main depot is the western station). Line A goes to Badaling as well as the Ming Tombs (Y140 round-trip bus including entrance fees and a meal). Line C is Y80 for a round-trip bus ride to only Badaling. Departures from 6:30am – 10:00am.
By train? A less-popular (and more time-consuming) option would be to take the train to Qinglongqiao station.
Juyongguan (居庸关) – near Badaling
Near Badaling, the Juyongguan, or Juyong Pass, is a notable Ming section of the Great Wall that has also undergone extensive restoration.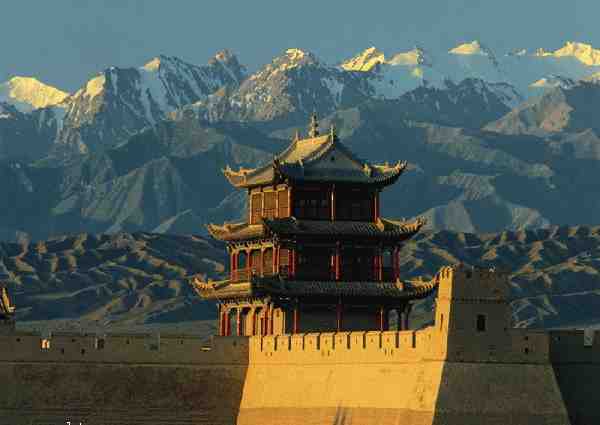 Pros: near Badaling, but not nearly as crowded
Cons: Views aren't quite as dramatic.
Admission: Y40;
Open Times: 6am-4pm
Located only 50 km Northwest of Beijing, it's actually the closest section of the wall to visit from Beijing. The views aren't quite as dramatic as those of Badaling, but still good and less crowded.
If you're headed to Badaling and aren't pressed for time, it's definitely worth checking out since buses will almost all stop here en route to Badaling.
The Juyongguan Pass is one of the best-known passes of the Great Wall. Due to the area's steep terrain, it was a strategic bottleneck barrier protecting Beijing from the northwest.
Most impressively, you'll see its castle-fortress wedged between towering peaks on either side, which controlled access to Beijing for centuries.
Similarly, travelers will see the rare structure called the Yun Tai (Cloud Platform) at Juyongguan Pass.
Built from granite slabs and marble quarried from Mount Fangshan, the platform features a striking arch which is elaborately adorned with bas-reliefs.
How to Get to Juyongguan
Since Jūyōngguān is on the way towards Bādálǐng, you can take of the same public buses to get there.
From the Beijing Sightseeing Bus Center (see above), you can take bus Line B with take you here (combined with a Ming Tombs visit).
Mutianyu (慕田峪) – Recommended
The Mutianyu section of the Wall winds its way a thousand meters to the top of a mountain before it dips downhill, forming a triangle shaped like the horn of an ox (known as "Ox-horn Wall".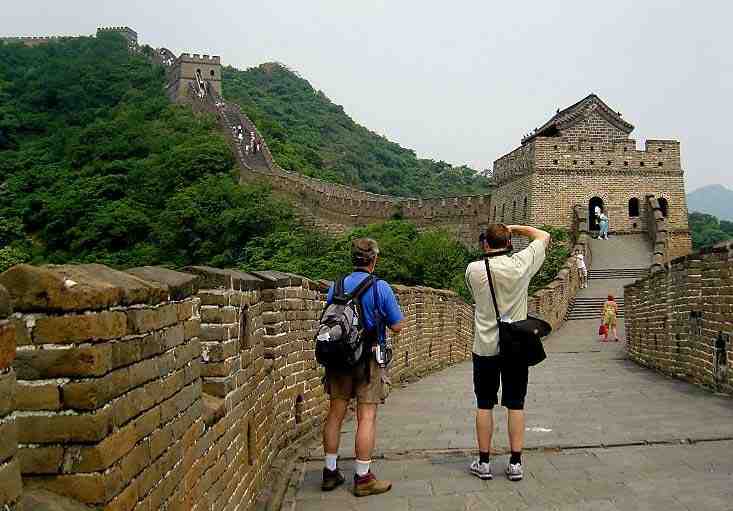 Pros: Less crowded, great views;
Cons: Further from Beijing than Badaling; difficult hiking;
Admission: Y40;
Open Times: 6am-4pm
If you're not pressed for time, I'd recommend avoiding the above sections and instead go to the Mutianyu section (located about 30 miles/50km east of Badaling).
Although farther from Beijing, (55 miles/90 km northeast of Beijing), the Mutianyu section and offers equally good views and smaller crowds.
Though not the same level as Badaling, this section has also gotten very commercialized, filled with hawkers selling t-shirts, souvenirs, etc.

Developed as an alternative to Badaling, Mutianyu section was opened in 1986. Like Badaling, visitors here have the option of paying for a mile-long "cable car" toboggan ride to take them up the incline to the top of the wall.
How to Get to Mutianyu Great Wall
Private Taxi: If you can split the costs with others, hiring a taxi is the best idea given the extra time and hassle.
Public Bus: From the Dongzhimen subway station, walk to street level to the Dongzhimen long-distance bus station (head East on Dongzhimen Waida Street and then take a left—Northbound— on Dongzhimen Outer Byway). At the station, you'll have some options. L. Planet says to take Bus #916, then at Huairou (17km away) change to a minbus to Mutianyu (one way fares should be about Y12, for mini-bus: Y40). From there you still need to take a taxi. In other words, a real hassle.
Instead, I'd recommend taking Bus #936 instead if possible, which will take you directly there (but apparently doesn't operate during the low tourist season, Y16 one way fare).
The only catch is that you'll have to wake up early: there are only two morning #936s: 7am and 8am. Like many bus lines, there are multiple Bus #936, so make sure you're getting on the tourist one headed to Mutianyu.
Your puzzled foreign face should be enough for the annoyed driver to understand what you're asking but always have your destination written IN CHINESE.
I can't verify this but have read reports that the last bus back to Beijing is around 4:00pm.
Simatai (司马台) Section of the Great Wall
Though considerably farther away, the Simatai & Jinshanling sections far less crowded and many would say, even more scenic than even the above sections.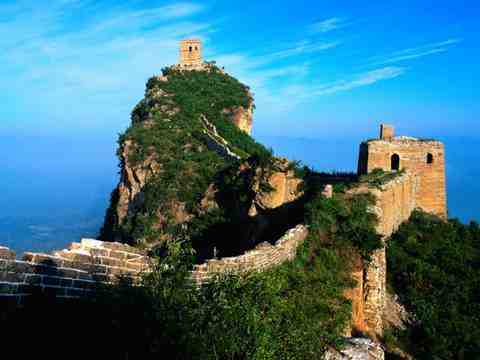 But be forewarned: the 3.5 mile/5.5km Simatai section has some very steep climbs, so older tourists and travelers with small kids or physical limitations should take a pass.
For instance, you'll need to get on all fours to get up the 70-degree incline known as the "Stairway to Heaven."
Some parts—like the narrow 100m long Sky Bridge—can be downright treacherous if you're not careful. So make sure to wear the proper footwear as well as a backpack to keep your arms free.

The Simatai section begins (surprisingly enough) at the Simatai Reservoir. The section snakes along the ridges of high mountains and, at certain points, along cliffs formed by huge rocks (builders were able to make optimal use of nature by adding only a few layers of bricks).
Simatai's most distinctive feature is the stone overpass and stairs leading up to the "Fairy's Tower".
The stone overpass–100m long overlooking deep ravines on both sides–bridges 900m high peaks. The overpass leads to the "Heavenly Stairs," a mountain trail wide enough for only one person to cross at a time.
Jinshanling (金山岭) Section of the Great Wall
Located about 95-miles/150 km from Beijing—and to the west of Simatai—Jinshanling is also relatively undeveloped for those looking for a more authentic Wall experience.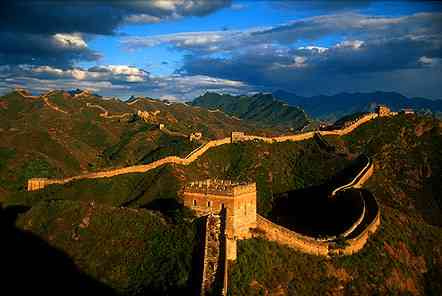 Despite the fact that Jinshanling hasn't undergone major renovations, it's the second most complete section of the Great Wall (after Badaling).
The 10km long section has many well-preserved structures including beacon towers and battlements (the best place to appreciate the architectural styles of the Ming towers).
Up to 67 towers can be found within a 10km span close to Jinshanling. Most towers are two-stories–coming in different shapes: square, round, and even oddly angular ones located at corners.
An unusually large tower is known as "Storehouse Tower" because, well, it has a large storage unit located on its southern terrace. Protected by a wall in front, defense barriers, and an extra wall 60m below, it was used as a garrison headquarter during the Ming.
It also has some unique features, such as peepholes/shooting holes, warehouses, and towers with window frames made of marble & granite. While there are some vendors selling (overpriced) drinks and souvenirs, it's a good idea to bring your own water and some snacks.
How to Get to Jinshanling Great Wall
Your best bet is to take a taxi or private car to the Jinshanling-Simatai sections. If you're hiking, you could arrange for the driver to meet you at the other end (as always, don't pay anything until the very end).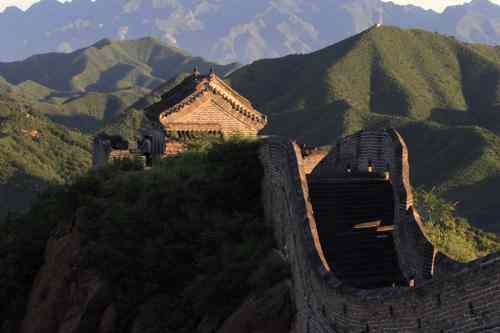 There are also organized tour hikes that will usually drop you off at Jinshanling and then meet hikers at Simatai.
Public bus: There's no direct bus to either of these two sections. From the Dongzhimen long-distance bus station (see above), Bus #980 will take you to both Jinshanling and Simatai. But you'll need to get off at Miyun Country, then from downtown Miyun, catch the right mini-bus.
Jiankou (箭扣)
For an even more raw, wild wall experience, Jiankou is considerably off the tourist radar but easily accessible from Beijing (close to Mutianyu).
But this crumbly section can be rugged and potentially dangerous so it's not for the casual tourist coming with flip flops.
In fact, a January 2011 China Daily article said that China's Blue Sky Emergency Rescue Team (part of the Beijing Red Cross) reported that hiking the Jiankou was "the most dangerous outdoor recreation site in Beijing" in 2010.
Of the 26 reported outdoor accidents in 2010, six involved were in this area (including a South Korean who broke a leg hiking an unrestored section).
So make sure to wear the proper footwear and don't expect any vendors selling drinks and ice cream sandwiches (well, you actually might run into a couple).
For more adventurous and experienced travelers, it's worth it—the white rocked sections that snakes across the mountainous terrain is one of the most dramatic (near Beijing anyway). A great option is to start there, then hike to Mutianyu (about 4-5 hours).
The most famous feature of Jiankou is the Jiu Yan Lou (Nine-eyed Tower), situated on the Huo Yao (gunpowder) Mountain near the border of Huairou and Yanqing countries.
This was the largest tower of the Ming–the only watchtower in the history of the Great Wall to have 36 ports (a row of nine-arrow holes on each side).
Travelers will notice that virtually all other Ming towers were either "three-eyed" or "five-eyed". At 4,265 feet (1,300m) above sea level, it's also the highest tower along the entire length of the Wall.
How to Get to Jiankou
Getting here by bus is a pain, so a taxi is recommended.
For experienced budget travelers: Head to Dongzhimen bus station (see above), take fast Bus #916 (about Y12) and get off at Huairou (怀柔) in order to catch a local mini-bus to Jiankou.
Again, make sure to have your destination written in Chinese. Instead of taking a mini-bus, you can take a round-trip taxi for about Y200 for the one hour drive each way.
If you're going to hire a taxi, you might as well hire one for the day (for around Y400) so you can also visit Mutianyu and nearby Huanghua.
Hiking the Great Wall of China
The most popular Great Wall hike is between Simatai and Jinshanling—a 6 mile/10km hike that takes about 4 hours (some spots are steep and take some time to traverse, though not too difficult).
The walls close to Simatai are mostly ruins, though most of the walk is on the wall itself.
As mentioned above, make sure you are in good health and know what you're doing before you start hiking along dangerous sections of the Great Wall. It can be very steep.
For trips to unconstructed sections of the wall, a couple of good options are:
Staying Overnight at the Great Wall
Sleeping overnight at the Great Wall is a great experience and there are an increasing number of options available.
For example, budget travelers can camp out on the wall itself at Jinshanling or find a cheap hotel around Simatai.
Some tour companies, such as Cycle China, often include an overnight stay at a small village near the Wall.
If money isn't an issue, some unforgettable upmarket options are