If you can't afford travel insurance for China in 2023, you can't afford to travel to China.
Somebody once shared this quote with me, and after over a decade of travel experience, I couldn't agree more. I know that travel insurance for China might seem like a waste of money at first, but I know too many personal stories to know that it's not.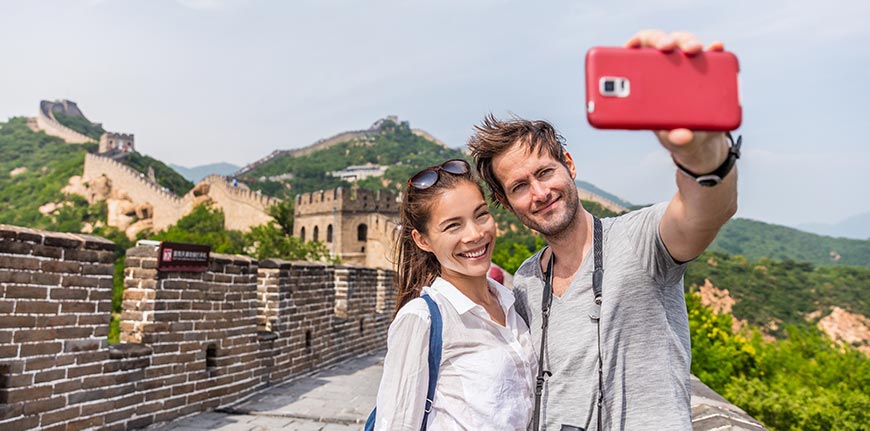 It doesn't matter if you're only planning to visit the touristy parts of the Great Wall or you want to hike for days along old parts of the Wall.
Investing in good travel insurance doesn't just help you, it's gives peace of mind to your family and friends back home as well.
I'd like to spend a couple minutes sharing my experience purchasing travel insurance and the stories that have prompted me to recommend it to anybody who travels internationally.
Use the links below to jump ahead to a certain section, or keep scrolling to read more:
If there's one thing you take away from reading this, I hope you understand the value and benefits of getting travel insurance for China.
Note: Some of the links in this article are affiliate links, which means that at no extra cost to you, China Mike may be compensated if you choose to purchase insurance. I only recommend what I personally use and whether you use my links or not…please purchase travel insurance.
Why Travel Insurance for China?
China is generally a very safe country. And insurance costs money.
So it's natural for most people to ask why they would need travel insurance for China.
I've been using World Nomads for my insurance coverage for years, but I have a few friends who have opted not to have insurance and it didn't go well.
*Obviously, the names below have been changed to protect my friends.*
Example #1 – Bob: Bob's problem isn't unique. My friend Bob traveled to China in 2019 and experienced an all-too-common flight delay. This delay made him late for another flight, which made him miss his hotel, which…on and on and on. Without insurance, he had to pay for all of it himself.
Example #2 – Janice: My friend Janice is an older lady (57 years old) who came to China for a Yangtze River cruise. While on the boat, she had a minor stroke and got stuck in a random Chinese hospital without medical coverage. Her family had to raise the US$45,000 to pay her bills and get her back home. All of this could have been avoided with insurance.
Example #3 – James: James came to China as a 22 year old nomad exploring the world. On his 3rd day in China, he had his wallet, camera, money and passport stolen from his hostel room. Because he didn't have insurance, he had to beg for money from friends in China and family back home. He never recovered his camera.
I could go on and on with stories I've seen over the past decade or so, but hopefully you get the point.
Insurance isn't just for people who are sick.
Insurance is a safety net for worst-cast travel scenarios.
Different Kinds of Insurance for Travelers
Travel insurance is a good idea — most travelers need the peace of mind of having their bases covered in the unlikely event something goes wrong.
But as you can imagine, when it comes to insurance, there's a wide range of options to choose from.
You can find any combination of travel insurance plans and providers to cover you for a variety of risks including:
Trip Protection or "cancellation coverage," which reimburses you if you cancel your trip due to illness, death in the family, or some other unforeseen delay or events (e.g., airline strike, Icelandic volcano, etc).
Medical/Emergency Coverage: Can include everything from covering hospital/dental bills to emergency evacuation to accidental death and dismemberment policy.
Evacuation Coverage: Some insurance includes evacuating to a better hospital in another country, returning you to your home country or repatriating your remains if you pass away.
Luggage Coverage: Covers you if your baggage/property is stolen or lost.
Which kind of travel insurance do you need for China?
It really depends on what you need – there is no "one size fits all". At the very least, I recommend you consider emergency medical coverage.
The last thing you want is to be stuck in a Chinese hospital without the money to pay your fees and exit the country (it's happened before!).
Tips for Buying Travel Insurance
Travel insurance can feel like a bit of a complicated mess. I've used it before, so I know!
That's one reason a lot of people tend to shy away from buying it, even though there are tons of great reasons to get travel insurance for China.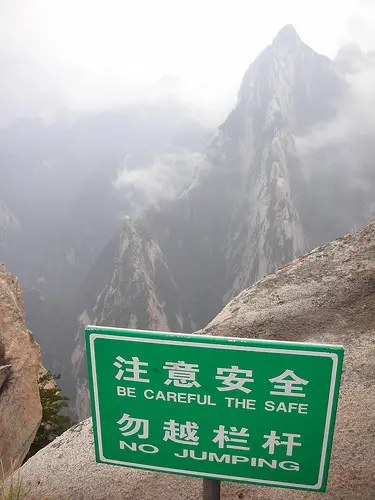 Here are a few tips to consider as you're doing your research on the best travel insurance for your China trip:
Check to see what you're covered for under your existing medical policy. For instance, BlueCross BlueShield actually has worldwide network of providers that includes Hong Kong and Beijing. Similarly, credit cards also provide a lot of travel-related services that most travelers don't know about. Although this is helpful, the fact is that it usually isn't nearly enough for what you'll need.
Determine your exact needs first. Travel insurance has gone from one-size-fits-all to a la carte so you'll have a lot of flexibility to customize your plan. For example, with World Nomads (the travel insurance company I use), you can tailor your plan based on whether you expect to take part in any high-risk activities like bungee jumping.
Read the fine print. For instance, unlike World Nomads, many travel insurance companies don't cover high-risk activities such as certain adventure sports & activities (or will charge higher rates to include them). Others won't cover people age 60 years or older. Also, many policies won't cover you if you did something bone-headed while you were drunk.
At the very least, consider "evacuation insurance." If you get sick or injured, you'll be flown home or to the whatever nearby medical facility your insurer deems necessary. For example, American Express' Global Travel Shield offers an annual plan at about $60.
Keep these tips in mind as you look at the various travel insurance companies I list below. There is no "best travel insurance company for China".
You'll need to consider exactly what they provide and match it against what you need.
Recommended Travel Insurance Companies
Travel insurance is an extremely customizable service.
For this reason, I'm not going to tell you that one company is better than another. Instead, I'm going to list the most reputable companies that serve travelers and expats in China.
I encourage you to do your own research and get quotes from them directly, but you can be confident that these quotes are fair and the service will be good.
World Nomads – Most Popular Travel Insurance for Active Travelers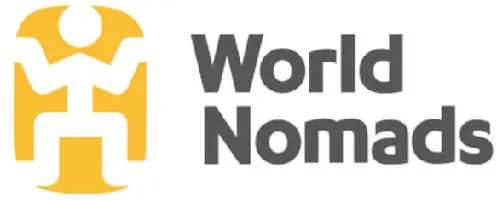 World Nomads is one of the most reputable companies in travel insurance for China.
This is especially true if you're an adventurous traveler who wants to get off the beaten path. World Nomads is one of the few companies that covers what are known as "higher-risk" activities.
At the very least, it's worth getting a quote from World Nomads to see what they can provide you during your trip to China.
---
Allianz Insurance (No Longer Recommended)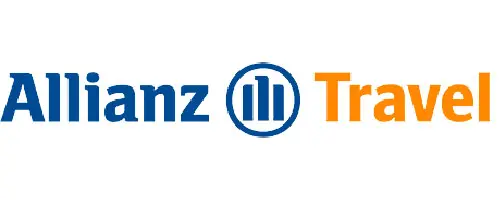 UPDATE 2023: I no longer recommend Allianz to travelers. During the COVID-19 pandemic, they left travelers high and dry and refused to help them.
Allianz is used to be a trusted name in the insurance industry.
They offer a number of plans for single trips, multi-trips and rental cars, depending on what you plan to be doing. Most plans are offered a basic level, prime level or premier level.
Unfortunately, with the global epidemic in 2020, their true colors were shown and I can no longer recommend them as a service.
---
Travelex Insurance for China Travelers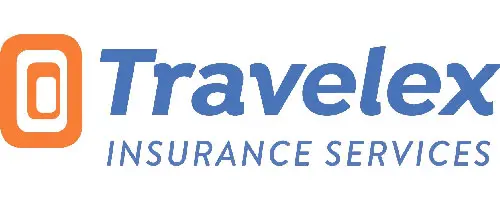 Travelex Insurnace not only offers some of the same coverage that both World Nomads and Allianz do, but they also pre-existing condition waivers.
Many times, pre-existing conditions aren't covered with travel insurance. That's not always the case with Travelex.
Check to see what kind of coverage premiums they provide by getting a free quote:
---
Final Thoughts | Travel Insurance for China
Again, travel insurance for China isn't about your health. It isn't even about how risky your travel is.
Travel insurance is a means to protect you against the worst-cast scenario.
At the very least, get a quote from one (or all three!) of the travel insurance companies I listed above to see what they offer.
Whether you use my links or you Google it on your own, I honestly don't care. All I care about is that you get travel insurance before you leave.
---