Traveling to China and wondering where you should stay? I'm going to break down different accommodation options in China including hotels and hostels.
I'll also share some accommodation tips you should keep in mind before beginning your search.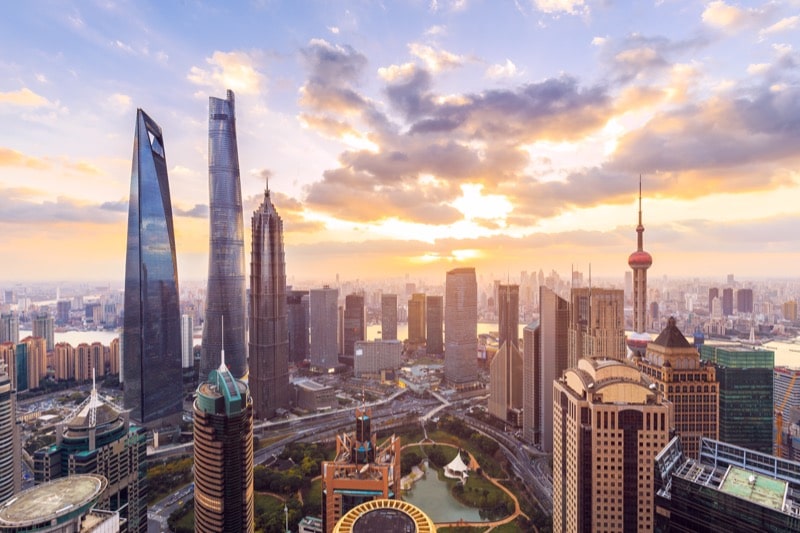 When it comes to accommodation in China, it continues to improve and grow at a rapid pace. You will find that most cities in China have a range of good options from budget to top-end (luxury).
China's tourism industry also continues to climb a rather steep learning curve.
A few decades ago, foreign travelers were only allowed to stay in designated Chinese hotels, but today it's mostly wide open (many smaller, cheaper places still don't have a license to legally rent to foreigners).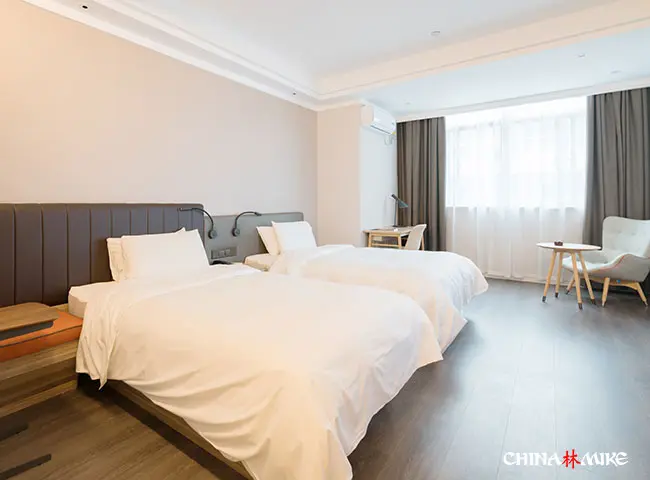 And as China's tourism industry grows, new hotels and hostels are springing up everywhere so you'll find good options regardless of your budget.
A few key take-aways:
Look for the new: There are a lot of new places opening up all the time. Curiously, their rates will often be the same as much older, more run-down places in the same category.
Don't be shy about bargaining: This is a bargaining culture — posted rates are often just a starting point. If their occupancy rate is low (and/or you're willing to commit to several nights), it's very possible to get 30% or more off.
Always check your room to make sure everything is in working order. Given China's construction boom and dubious reputation for quality control; it's common to find things broken even in the more upscale hotels. Check everything from lights, air-conditioning, hot water, TV & remote, phone, leaks, mini-fridge, towels, soap, etc, and don't trust that they'll necessarily keep their promise to immediately fix a problem—ask to see another room.
Find the Best China Hotels!
Book online with your foreign credit card.
China Hotel Tips & Tricks
Based on my years of traveling and staying in different China hotels – from 3-star to 5-star – here are a few tips and tricks to help you set expectations and make the most of your hotel stay.
Hotel Deposits: In budget to mid-range hotels, you'll not only have to pre-pay for your room, you'll have to leave a small room/key deposit. Make sure to keep the deposit receipt since you'll need it to get back your deposit when checking out.
Key Cards in China Hotels: Most hotels in China these days use a key card instead of a physical key. You'll have to insert this key into the slot by the door to turn on the power in your room (a clever environmentally-sound practice in many Asian hotels to ensure that electricity isn't wasted when no one is in the room).
Grab a Hotel Business Card: When you check in, remember to grab your hotel's business card. In addition to their address, it will sometimes have a small map. It's all too easy to lose your bearings on a stroll so you can use it to ask for directions (as well as show your taxi driver). NOTE: Your hotel's Chinese name will often have no relation to the English name, so no taxi driver will know where the "Golden Paradise Premium Hotel #1" is. 
Be Smart With Your Luggage: When you leave your room, make sure you either have your important belongings with you (passport, money, wallet, etc.) or you've put it in the safe box that often comes with a Chinese hotel. In most cases, your luggage will be safe in your room, but you can't always assume this will be true.
Unplug Your Phon! Unless you're expecting a call from someone, unplug the phone in your room. Otherwise, you might get creepy calls at odd hours from prostitutes offering you a "massagee" (I think they're tipped off by hotel staff). I read a posting somewhere by a male traveler who got a knock on his door; after opening it (bad call), a shady hooker forced her way in and refused to leave until he paid her for taxi fare! Seriously?!
Types of Hotels in China
For the purpose of this article, I've grouped accommodation in China into three general categories.
China's tourism industry does use a "Star" system to rate facilities and quality, similar to us in the West.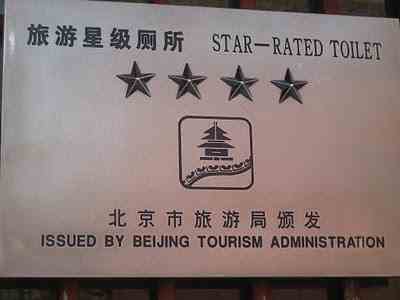 Don't put too much stock in these star ratings because the system of awarding of stars is (surprise!) subject to bribery.
Often, the number of stars doesn't necessarily reflect actual quality. The motto for pretty much everything in China these days is "Buyer beware".
Luxury Chinese Hotel Options
Price range: Y700-1500+ (US$100-220+), with 15% service charge
These are larger 4- and 5-star luxury hotels in China that usually have some English speaking staff, as well as the usual restaurants, swimming pools, health facilities, internet facilities, and so on.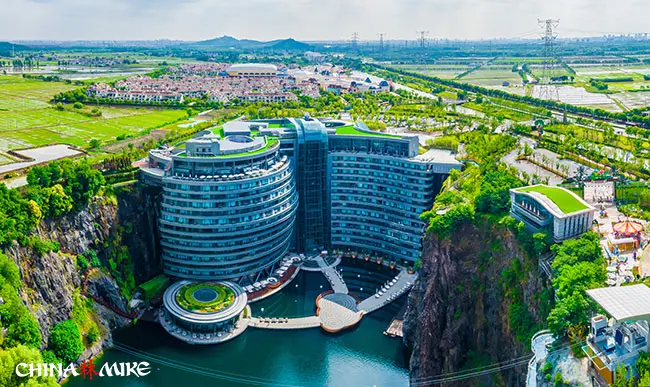 In the bigger cities, your best bet is to go with the international chains (Hyatt, Hilton, Marriott, Sheraton, Ritz Carlton, etc). The Chinese-owned hotels in this category tend to offer less consistent service and quality control.
Expert Tip for China Hotels
As a foreigner, you can always stroll into 5-star hotels to use their clean toilets or have a rest. No one questions—or cares—if they see you hanging around the lobby. Sometimes I'll even check my bag in for an afternoon if I've already checked out of my own hotel.
There are a number of great places where you can search for these luxury hotels in China. While major Online Travel Agencies (OTAs) like Expedia or Orbitz work fine, you'll often get a better deal if you use a Chinese-based or Asian-based company like:
Trip.com Hotels: This used to be known as Ctrip, and they're a China-based company that usually has the best deals.
Agoda Hotels: The most popular Asia-based OTA has an excellent selection of luxury Chinese hotel rooms.
Mid-Range China Hotels
Price range: around Y150-350+ (US$20-50)
There are a lot of options in this price range. Since the Chinese are immensely practical people, many hotels in this category (especially the older ones) are functional but ugly.
This includes a basic room with private bathroom, A/C, and a TV (not that there's anything to watch).
Also, unless you're in a tourist destination that's popular with foreigners, chances are slim for finding a competent English speaking staff.
Notice to Budget Travelers
Some of these mid-range hotels in China also have cheap dorm beds available. And others have cheaper, private rooms for about the same price as staying in a hostel. It's worth asking.
To meet rising demand from a growing Chinese domestic middle class, some good motel chains have been popping up in a lot of cities (kind of the "Motel 6" of China). Renting for only around Y150 and up, they're popular so try to book in advance:
Budget China Hostels
Price range: Y20-100 (US$3-15)
Budget hotels and hostels in China tend to be near train and bus stations. Accommodation in this category ranges from run-down private rooms with bathroom to a bed in a dorm with a shared bathroom.
Being a culture accustomed to little privacy, the cheaper ones will often rent individual beds in a room, meaning you might share your room with others. Often, they'll try to put same-sex foreigners together.
Hostels themselves are a growing trend in China, especially now that China's youth are starting to venture out and travel on their own.
Hostels in China are more common in Hong Kong, Shanghai, and Beijing, as well as backpacking-friendly places like Yangshuo and Xi'an.
These can be a good option for solo travelers looking to meet others and share rides. Some also have organized tours as well as rent bikes, and arrange transportation tickets.
Another option in some cities is university accommodation — very basic but cheap (dorms as low as Y20-30). They sometimes have option of paying more for a private room.

If you're someone who likes to have everything booked in advance, search Hostelworld to see what's available.
TIP: Bring earplugs (I don't believe there's a Chinese translation for "noise pollution") and lock up your valuables in shared accommodation.
Booking in Advance| Hotels in China
Unless I'm traveling to a popular place during a busy tourist season (or arriving in a city late which I avoid whenever possible), I personally don't book in advance since I prefer to keep my options open.
I not only have the luxury of seeing a room in person, I've found that I'm able to negotiate a better rate (advance booking rate will usually be higher than walk-up depending on demand).
But since you usually won't be required to leave a credit card to book in advance (unless it's up-market hotels), it doesn't hurt to book in advance since you can cancel without penalty if needed.
Outside of luxury hotels, it can be hard to find English-speaking staff to take your reservation in China (don't be surprised if they just hang up on you!). So ask a local (e.g. current hotel clerk) to call to book in advance for you.
Other Accommodation in China
If you're staying in a particular city in China for an extended visit, look into a long-term furnished apartment rental. Many are high-rise luxury complexes with swimming pools, gyms, and so on. There's a good supply of these in Shanghai, Beijing, and Hong Kong.
Keep in mind that you'll have to register your stay at these places with the police (which is something that a hotel would do for you).
Because of this hassle, it's often best to just spend your time at a reasonable hotel or hostel in China. Make sure you check out Trip.com's hotels page, the Asia-based Agoda hotels and if you're looking for hostels, the Hostelworld website.
Are you looking for more tips about traveling to China? Checkout this article on more practical tips for China Travel.