Staying connected to the internet in China, whether that be on a computer or on a cellular phone is super important for many travelers!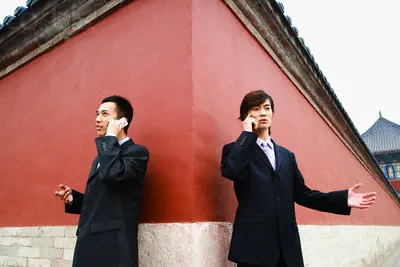 If you have a trip to China planned in your future, you might be worrying and asking yourself, "Will I be able to use my cell phone in China?" or "How will I access the internet in China?" Don't worry! We've got you covered with this article which will address (hopefully) most of your concerns.
It may sound simple enough, but staying connected while traveling in China takes a bit of planning and preparation.
Whether you want to use your phone in China or you plan on only using public WiFi, here's an explanation of what you need to expect and how you can properly prepare yourself.

Note: Some of the links in this article are affiliate links, which means that at no extra cost to you, I may be compensated if you choose to use one of the services listed here. I only recommend what I personally use, however, and appreciate your support of this free website!
Using Phones in China | Calling, Texting & Data
You're going to notice when you travel around China that everybody uses a cell phone.
The adoption rate of mobile phones has been crazy in China. The days of funny-looking public pay phones is long gone.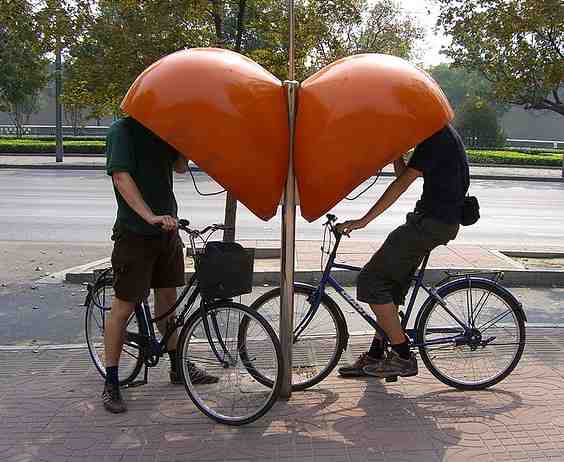 There are still landlines where you can make local calls, but frankly speaking most Chinese people prefer to use a messenger app like WeChat to communicate instead of placing a phone call.
So the question remains:
Can you bring your phone from home to use in China?
Thankfully, the answer to that question is yes, although there are a few different options for you. It's possible to:
Use Your Home Carrier's International Roaming: Check with your home carrier to see what their rates are. Normally, they'll charge you a set fee per day just for connecting, in addition to any data/calls/texts over a specific limit. Important: If you don't want to get charged this daily roaming fee, make sure your phone is set to "airplane mode" so it won't accidentally connect to the Chinese network.
Buy a Chinese SIM Card: It's possible to buy a SIM card once you arrive at the airport in China, but it's often a hassle to get figured out (and not worth it unless you're living there as an expat). It's much better to pre-purchase a Chinese SIM card before you travel to China. You'll still need to supply a copy of your passport to activate the card, but at least you'll have a working data plan the moment you land in China.
Rent a Phone: Some travelers – particularly business travelers – avoid connecting their phone to Chinese networks for security reasons. In this case, it is possible to rent a phone for China. Rates are usually cheaper than international roaming but more expensive than a Chinese SIM card.
All of these methods are ways to get your phone connected to Chinese networks.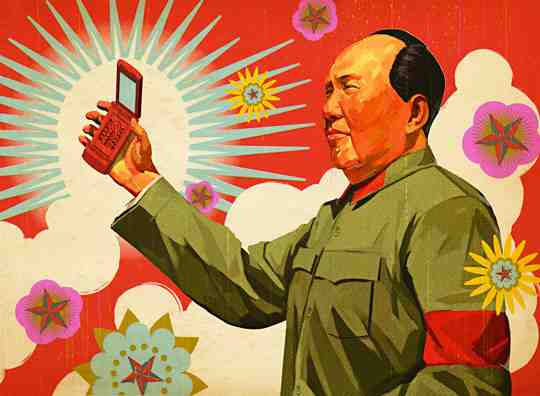 When using a phone in China, it's good to be aware that their emergency and service numbers are different than what you might be used to.
Here are a few numbers to remember in China:
Ambulance: Dial 120 (you're better off taking a taxi to a hospital!)
Police (Bureau of Public Security): Dial 110
Directory assistance: Dial 114
Rail information: Dial 12306
Of course, it's entirely possible to use your phone and computer only using WiFi instead of network connection.
WiFi in China | Is It Reliable?
I remember the days when the streets of China were lined with internet cafes, each one packed with young Chinese men playing video games for hours on end.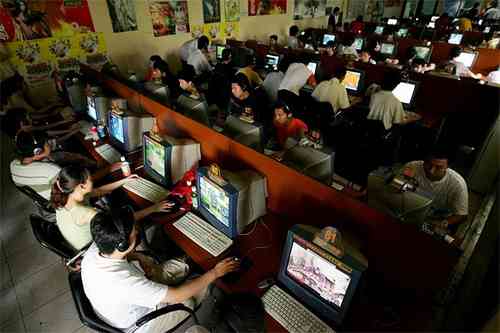 Of course, nowadays most of these internet cafes have shut down. The rise of mobile phones and public WiFi have pretty much put them out of business.
So here's the good news: China has tons of free WiFi available pretty much anywhere you go. Airports, malls, coffee shops, restaurants…you name it. They probably have WiFi.
And here's the bad news: Oftentimes, this free WiFi is blocked by a security feature that requires a code to be texted to your phone for verification.
If you don't have a Chinese phone number that can send/receive texts, you can't log into the WiFi.
This isn't the case everywhere, but it is becoming more and more common.
China's government has become very strict about monitoring the activity of internet users, and the only way to do that is to make sure that they identify themselves even when using public WiFi.
What are your options?
Plan on only using the free wifi at your hotel, which only requires a password.
Hope for the best.
Connect your phone to the network using the methods mentioned above.
Use a neat device like the Skyroam that gives you international WiFi service for your devices at a very low cost.

It's possible to only use WiFi in China, just make sure you understand what you're getting into so you're not too disappointed.
It's very important to note that no matter you use your mobile phone connected to a Chinese network or a free WiFi network, you're still going to run into the big problem here in China…
…censorship.

Internet Censorship & Restrictions in China
Perhaps you've heard about the so-called "Great Firewall of China" that the government uses to block certain websites and apps in China.
This includes popular social media sites like Facebook, Twitter and Instagram or popular productivity tools like Gmail, Google Maps and Yahoo.
In addition to blocking sites with pornographic, obscene, and criminal content, it's no secret that any websites critical of the country, as well as certain sensitive political topics, are also censored.
For the average tourist, internet censorship in China isn't a huge problem.
The reason for this is a simple piece of software known as a Virtual Private Network, or "VPN" for short.
If you ask any expat who has lived in China for more than a few months, every one of them will tell you that they use a VPN in China.
A VPN allows you to connect to a server outside of China and evade the censorship. There are hundreds of VPNs out there, but these are the three that I recommend: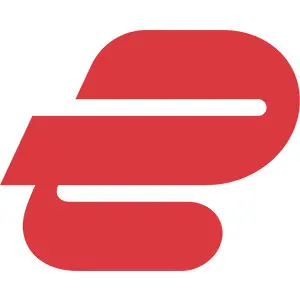 ExpressVPN (Recommended)
One of the most reliable and popular commercial VPNs on the market is also an excellent option for China.
---
NordVPN for China
NordVPN has been running in China for a number of years and is effective at helping you get past Chinese internet censorship.
---
SurfShark VPN
Although Surfshark isn't as old as NordVPN, it has demonstrated itself to be very effective and extremely cheap.
Certain VPN companies, these two I mention above, are aimed specifically at internet users in China.
They offer mobile apps (iOS and Android) as well as computer apps that allow you to connect to a server outside of China and bypass any censorship.
This means that even in China, you can still use your favorite social media site or check your Gmail. Not to mention the fact that a VPN encrypts your data so that big brother can't watch what you're doing.

Final Thoughts | Phones & Internet in China
For some people, it's important to remain connected to social media and email or to have the ability to call home via Skype while they're traveling around China.
It's like travel insurance for China – sometimes you don't know what you need until you need it.

If this is the case for you, you may need to prepare for ways to use your phone in China and connect to an uncensored internet.
Whether you decide to get a Chinese SIM card, use the free WiFi or bring your own global WiFi device, you'll want to make sure that you're prepared for China's internet censorship.
In this case, I recommend ExpressVPN as an excellent option, or if you're the kind of person who wants a few to choose from, you can also consider NordVPN and SurfShark as inexpensive alternatives.
Make sure you install them before you leave for China, though.
The reason I say this is that setting up a VPN from within China is a huge pain. As long as it's set up when you arrive, you won't have any problems.