A collection of the best Hong Kong tourist map, including top attractions and transportation to make your visit to the city easier.
If you're planning to spend any time in Hong Kong, it helps to know where you want to go and how to get there. As part of the China Mike Hong Kong travel guide, here's a collection of the best tourist maps to download and take with you.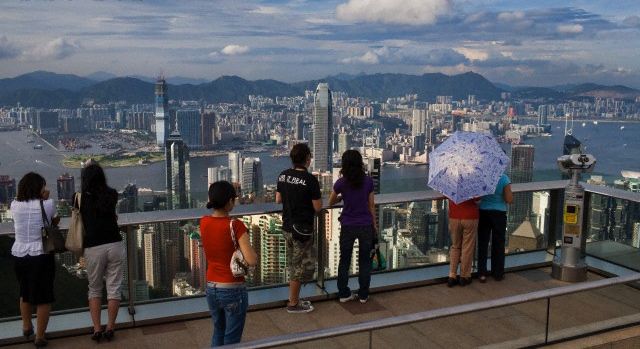 Hong Kong may be small, at least when compared to other cities in China, but it's extremely dense. This is good news for travelers to Hong Kong.
It means that you can get around the city easily using a combination of public transportation and walking. There are plenty of great Hong Kong maps you can purchase online, but I've developed my own free map on Google that you're welcome to use.
As you can see in the map below, most tourist spend their time concentrated along both sides of the main bay (Kowloon and Causeway Bay). Click the map to view each pin on Google Maps
View China Mike's Hong Kong tourist map in Google Maps.
If you're looking for other maps that you can download, we've included a number of those as well, which you can find below.
General Maps of Hong Kong
Before we jump into the Hong Kong tourist maps, it's good to first get a general understanding of where Hong Kong is located within China. Here are two general maps to show the location.
The map above gives a good reference to a number of different key locations, which includes:
Hong Kong International Airport: The airport is located on its own island pretty far west of the city. It's best to take the Hong Kong MTR from the airport to get into the city.
Shenzhen: This major Chinese city is right across the border from Hong Kong.
Kowloon and Causeway Bay: As a tourist, these are two places that you're likely to spend most of your time in Hong Kong.
Hong Kong Tourist Map
Below I'd like to provide a few tourist maps of Hong Kong. Feel free to download the images to bring with you.
Honestly, though, it's going to be hard to find free maps of Hong Kong that have a high enough resolution to be useful. That is why I generally recommend you purchase a physical map of Hong Kong to bring with you on your travels.
Causeway Bay is also home to the Hong Kong Convention Center, home to a number of major meetings and gatherings in the city.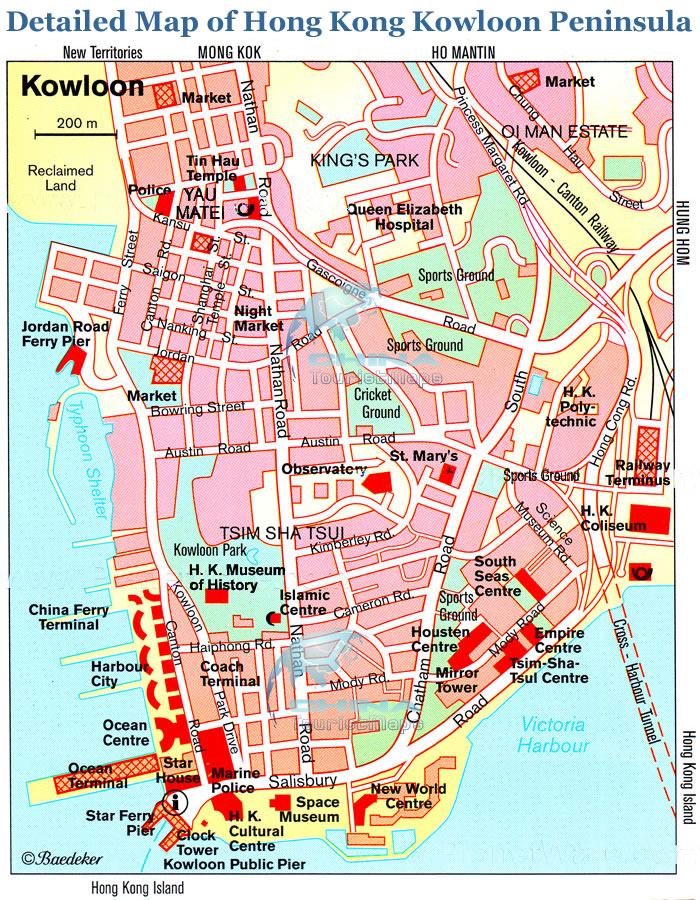 We have a number of other Kowloon tourist maps you can reference as well.
If you'd like a more detailed map that you can easily reference, I recommend you consider this pullout map of Hong Kong by Insight Guides.
Hong Kong MTR System Subway Map
As part of being a tourist in Hong Kong, you'll also likely want to understand the metro subway system, known as the MTR. We have a few different Hong Kong MTR maps available, but we'll show you just this one for the purposes of this article.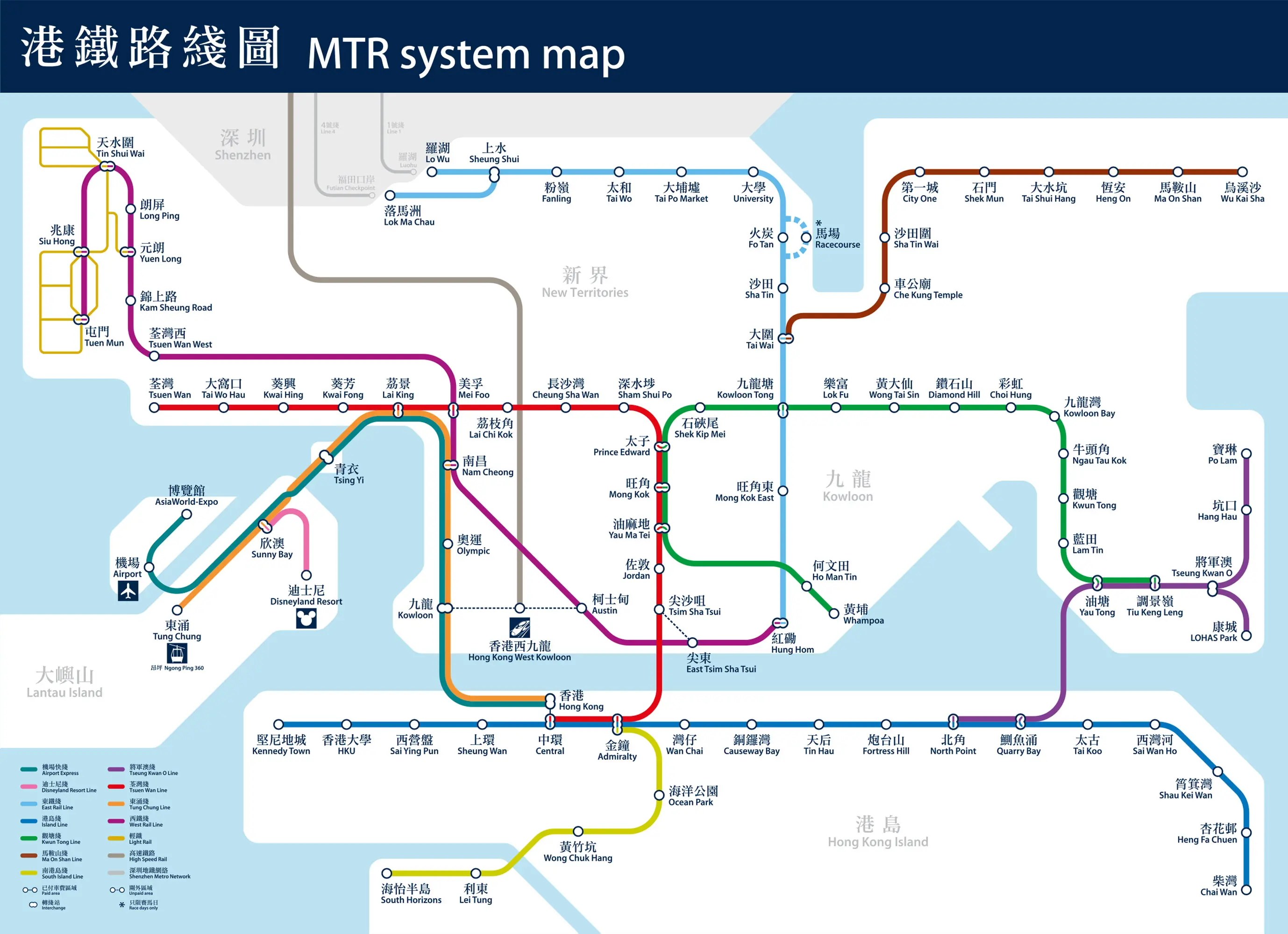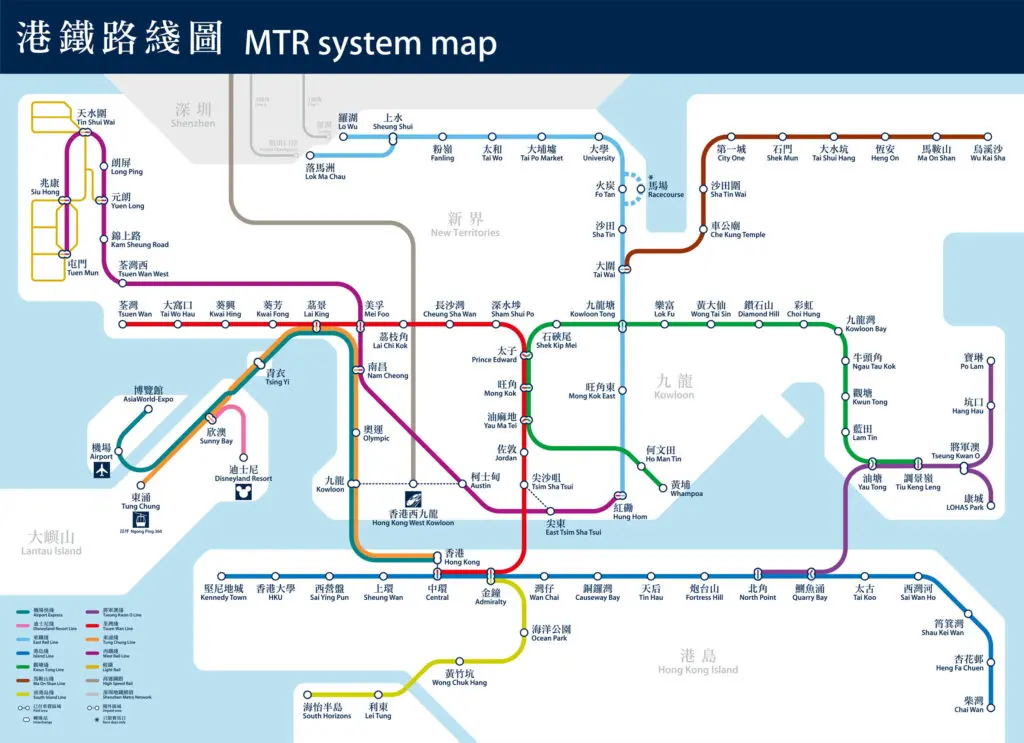 The MTR is by far the most efficient way to get around different parts of Hong Kong. It's possible to take ferries and taxis around the islands, but this will be a more expensive option.
In addition to the map above, you can also find detailed MTR station maps for Hong Kong, which show what can be found in the areas directly surrounding each station.
Final Thoughts for Hong Kong
Hong Kong may be a relatively small city by area, but there's plenty to see and do.
I've spent hours developing the China Mike Hong Kong tourist map on Google that you're welcome to use for free. We also recognize that some people might be more inclined to purchase a physical Hong Kong map to carry with them.
Whichever you choose, I hope that this has been helpful for you!