What to see? Where to go? How to get there? These are China Mike's "Best of China" top China tourist attraction recommendations!
All the information you need to know about traveling to China before you go; top China tourist attractions, best places to visit, and top things to see in China while there. Also, some maps to help you along the way.
China is a huge country…and best taken in bite-sized chunks. You could spend months — years even — traveling this vast country and still not see it all. But the good news is that many of the top tourist attractions in China are clustered together so even the poor American traveler with only a two week vacation can see a good chunk of the country.
Whether sightseeing, shopping, hiking or partying in these destinations, I hope that you'll discover memorable experiences that stimulate the body and mind—getting you into heart of China and under skin of the Chinese culture and discover a good list of amazing things and top attractions to see in China. Good luck!
The Amazing City of Beijing
A modern, vibrant city, Beijing is a good place for first time visitors to ease into culture shock and one of the highest rated China tourist attractions.
The political, cultural, and geographical heart of China, Beijing, caters to the luxury traveler as well as to the budget backpacker — offering world-class restaurants to ancient temples and old Beijing backstreet charm.
The Forbidden City
Beijing's most famous tourist attraction is the Forbidden City — where China's emperors held court for 500 years from the 15th century until 1911. Since the Chinese believed that the emperor was the Son of Heaven, they believed that the Forbidden City was literally at the center of the Universe.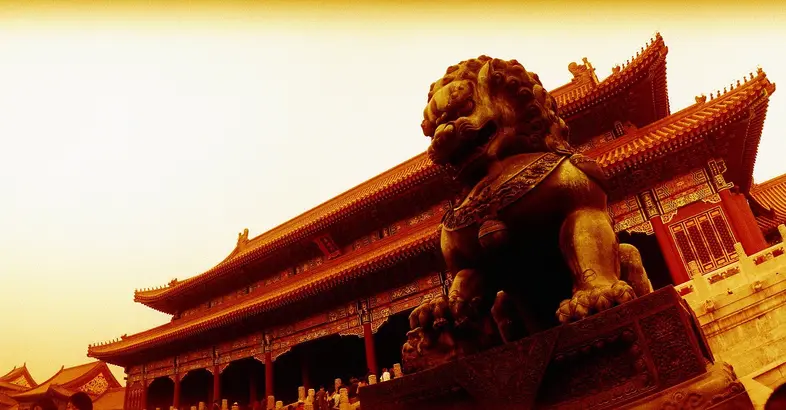 A UNESCO World Heritage Site since 1987, the immense complex—really a city within a city consisting of almost 1,000 buildings and over 8,000 chambers— sees thousands of foreign and domestic tourists daily.
The Great Wall of China
A must-see China tourist attraction to add to your travel itinerary, the Great Wall of China is undoubtedly one of the ancient world's most amazing feats of engineering.
And while you've seen pictures, the only way to truly appreciate the Great Wall of China is to stand on its walls and stare in awe as it snakes across China's placid mountains like a majestic ridge-backed dragon.
Chengdu: Home of the Pandas
Although this is China's Chengdu sixth most populous city in China (and that's saying a lot), the mellow capital city of Sichuan province has managed to maintain a reputation among the Chinese as one of the country's most cheerful and livable cities and top China attraction.
Chengdu locals love to relax outside in one of the city's many teahouses, where they play games, listen to music, or just watch the world go by. Chengdu is also the place where you'll want to go to visit the Pandas!
Visit Guilin & Yangshuo for Amazing Landscapes
Guilin has the good fortune being located in one of China's most beautiful landscapes. Surrounded by stunning karst peaks that give the city a hypnotic, otherworldly vibe, Guilin is a popular Chinese tourist destination.
But Guilin's main tourist attraction is its position as the starting point for a cruise down the Li River to the popular backpacker-friendly town of Yangshuo.
The Li River cruise is the highlight for many travelers and a top China tourist attraction.
The Beautiful City of Hangzhou
Marco Polo — writing at the end of 13th century — described Hangzhou as "the most beautiful and magnificent in the world." Undoubtedly one of China's most picturesque cities, Hangzhou today is known among the Chinese as most romantic city in China (earning it the title as China's Honeymoon Capital).
Combined with a good supply of sophisticated restaurants, a funky arts scene, and lively nightlife, it's easy to see why Hangzhou—a short train ride from Shanghai — is one of China's most popular getaways.
Discover the Great City of Hong Kong
With one of best city skylines in the world, Hong Kong is colorful and superbly chaotic — a dazzling city of futuristic skyscrapers that also suprisingly offers serene mountains and stunning vistas of open sea and island.
Visit Hong Kong if you are craving an unforgettable adventure. Discover the best hotels, times to visit, and things to do through this highly curated Hong Kong Travel Guide.
Experience Breathtaking Views in Huangshan
The Chinese say that once you've ascended the peaks of Huangshan, you'll never want to climb another mountain. A UNESCO World Heritage Site, the Huangshan mountains are arguably the most beautiful in China and a must-see attraction.
It is worth visiting Huangshan all year round. In fact, regardless of the season you're in, you won't regret visiting this beautiful and picturesque city!
Lhasa, Tibet: A Unique City Worth Visiting
The spiritual allure of Tibet has had a magnetic pull over travelers as one of the world's great travel adventures since opening for tourism in the 1980s.
From adventure-seeking backpackers to luxury jet-setters, travelers everywhere have added the fabled "Roof of the World" on their places-to-see-before-I-die Bucket Lists.
Nanjing: A City with a Rich Culture
Surrounded by an impressive Ming-dynasty city wall, this former capital city is one of China's most attractive and livable cities, offering plenty of historical sites and other tourist attractions and activities.
Only a 3-hour train ride from Shanghai, Nanjing is famous in China as a university city and possesses that optimistic, and energetic vibe common to most university cities.
Shanghai: China's Most Modern City
If Beijing is China's traditional, responsible older brother, Shanghai is the fashionable, shopaholic Wall Street younger sister who works hard and plays even harder.
Like the days of old, Shanghai is a city of extremes — a dynamic, international city known for business, shopping, nightlife, and sophistication.
Shanghai is undoubtedly China's most modern city—a must-see travel destination for any visitor who wants a sneak preview into China's future.
The City of Suzhou: Known as Venice of the East
Less than an hour away from Shanghai by train, Suzhou is known as a top tourist destination in China — definitely worth visiting for a couple of days. Suzhou has been called the "Venice of the East" because it was built around a latticework of 24 canals.
But Suzhou's main tourist attractions are its classical Chinese gardens — intricately designed masterpieces that harmoniously blend surrounding buildings with nature.
The city is attractively photogenic with about 60 public tourist-friendly gardens dotted around Suzhou to enjoy!
Xi'an & Terracotta Army
In 1974, farmers digging a well near Xi'an, China accidentally uncovered one of the world's most spectacular architectural finds — an entire Terracotta Army of some 7,000 warriors, chariots, and horses.
Although no records exist of terracotta soldiers, they were built over two thousand years ago.
Tourists mainly flock to see the Terracotta Army…but there's a lot more to do and see in this pleasant city, which is considered ground zero of early China civilization and served as capital of the Shaanxi province for more than 1100 years.
Xiamen & Gulangyu Island
An often-overlooked travel destination, the harbor city of Xiamen is one of the most prosperous — and most pleasant —cities in China, featuring attractive beaches, botanical gardens, waterfront promenades, and parks.
Sometimes referred to as "Shanghai's little sister," Xiamen's thriving nightlife and chic restaurant scene has exploded with the region's fortunes.
Encounter Beautiful Landscapes on the Yangtze River Cruise
The Chinese have a saying: If you haven't traveled up the Great River, you haven't been anywhere. And who doesn't love a leisurely river cruise? Imagine kicking back with a drink while you soak in the magical sights of the Yangtze River.
Long steeped in myth and legend, the Yangtze is the third longest river in the world. And while the scenery isn't quite as stellar as before the Three Gorges Dam raised water levels, no trip to China is complete without a trip down the Yangtze.