A visit to Hong Kong is the perfect balance of east and west coming together.
SNAPSHOT:
The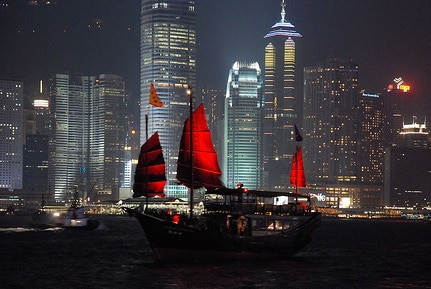 Hong Kong Tourism Board describes the city as "a kaleidoscope of life, a sophisticated fusion of East and West, a city of diversity where new and old meet at every turn."  Despite the tired "east-west-fusion" cliché, it's not a bad description.
But I like travel writer Pico Iyer's description even better: "A dream of Manhattan, arising from the South China Sea."  Hong Kong—like Manhattan—is one of those places that almost defies description. You just have to go and see for yourself.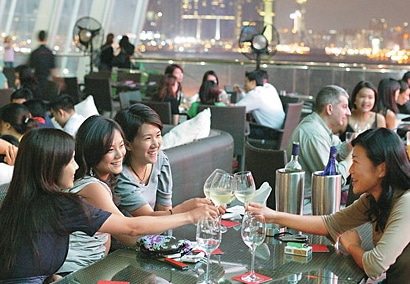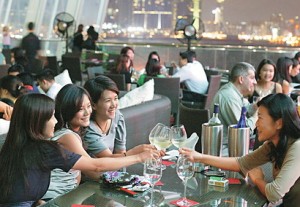 For the first-time visitor to China, Hong Kong is a good starting place to ease into your culture shock.  Flying into the sleek Chek Lap Kok Airport or walking down Hong Kong's modern urban landscape, you'll find a comfortable First-world familiarity as you fight through your jet lag.  And with a large English speaking population and a convenient transportation infrastructure, it's the perfect city to gradually expand your comfort zones.
Alternately, Hong Kong is also a good place to finish your voyage.  The city's conveniences and sophistication are a welcome change of pace—a cleansing breath of fresh air (well, not literally).
Either way, you'll want to add Hong Kong to your travel itinerary.  Often ranked as having the best city skyline in the world, HK is colorful and superbly chaotic—a dazzling city of futuristic skyscrapers that also offers serene mountains and stunning vistas of open sea and island.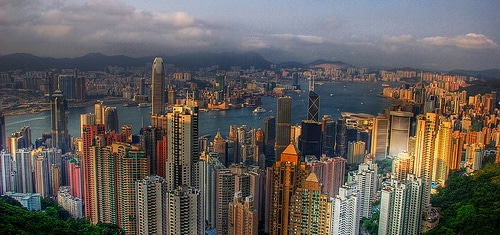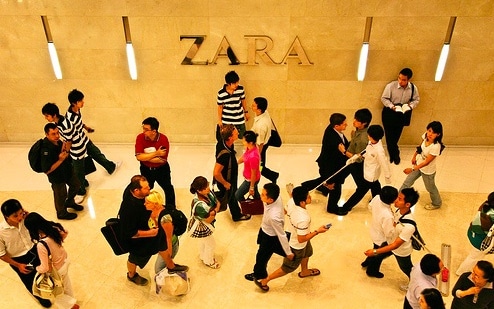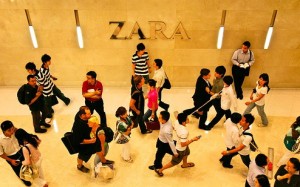 As you can probably imagine, shopaholics and luxury travelers will be in credit card paradise here.  But don't fret budget travelers—you too can soak in Hong Kong's extravagance for less than you'd think.  For one, you can find a good supply of cheap hostel-like accommodation (mostly across the bay in Kowloon).  Street food is also cheap, plentiful, and tasty.  Transportation?  The HK$2 Star Ferry ride across the harbor is the best poor man's cruise you'll have in this lifetime.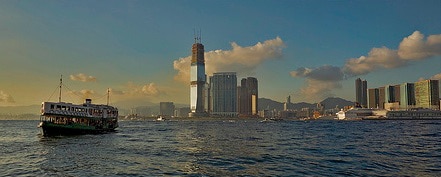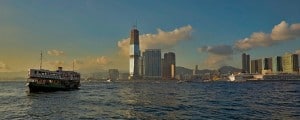 When to go:  Avoid the long summer (June-Sept), which is notoriously hot & sticky (and also typhoon season).  The best times for tourists are between October and December, followed by late winter (Jan-March). For more details on HK peak travel seasons, see Hong Kong FAQ.
KEY TIP: As soon as you set foot in Hong Kong, get a rechargeable Octopus Card, which you can use on any public transportation, such as the MTR (mass transit railway) subway, including the Star Ferry, outlying island ferries, buses, the Peak Tram to Victoria Peak (as well as in many convenience stores, fast food, supermarkets and other retail outlets).  You'll save tons of time by avoiding queues to buy single-tickets each time you take the subway.  Get the HK $150 Octopus card (HK$100 stored value, plus refundable HK$50 deposit when you return it).  If you're only in town for a couple of days, a good option is the Tourist Day Pass (HK$55), which gives you one day of unlimited travel on MTR and Light Rail (excluding the Airport Express and other destinations).
MORE INFO & BACKGROUND: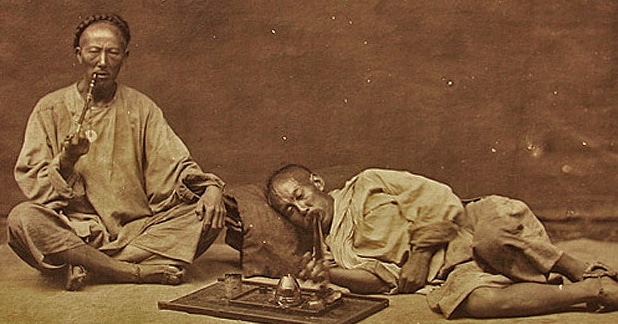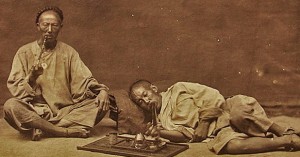 Hong Kong was just an unassuming fishing village tucked away in the Guangdong province until British opium merchants moved in and set up shop in the 1700s.  Like smart drug dealers with a monopoly on a highly addictive product, they first created a market with cheap India-imported opium (even though opium was declared illegal).  Once their customers were hooked, they jacked up prices and got fabulously rich.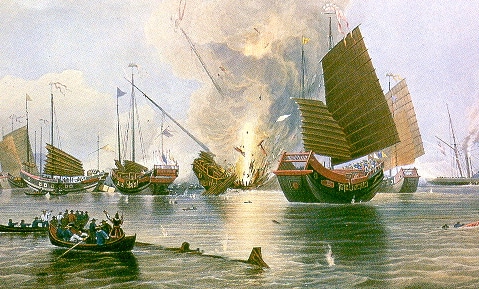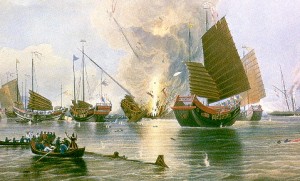 Finally, in 1839, Chinese authorities had enough and clamped down the import of opium, leading to the first Opium War.  The Chinese may have had a helluva lot more soldiers but their primitive boats and weapons were no match for the skill and technological superiority of the Royal Naval vessels.
After roundly trouncing the Chinese, the British were able to dictate the terms of the Treaty of Nanking, which, among other terms, opened up 5 treaty ports and turned over Hong Kong to Great Britain.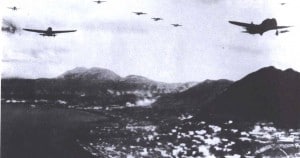 During WWII–less than 8 hours after attacking Pearl Harbor–the Japanese invaded Hong Kong in 1941.  After a few weeks of fighting, the British surrendered on Christmas Day (marking the first time in history a British Crown Colony surrendered to an invading force).  Shortages ensued and many were sent to the mainland.  By the time the Japanese surrendered 1945, Hong Kong had lost about 60% of its population.
But soon the population swelled again.  After the Communists won the civil war, droves of political refuges and migrants fled to Hong Kong and Taiwan, among other places.  The social and business elite in Shanghai also saw the writing on the wall, bringing an influx of brains and entrepreneurial talent to Hong Kong.  Industry soon took off and the economy exploded. Before long, Hong Kong became an economic powerhouse and a major financial center—one of "four tigers" of East Asia (along with Taiwan, South Korea, and Singapore).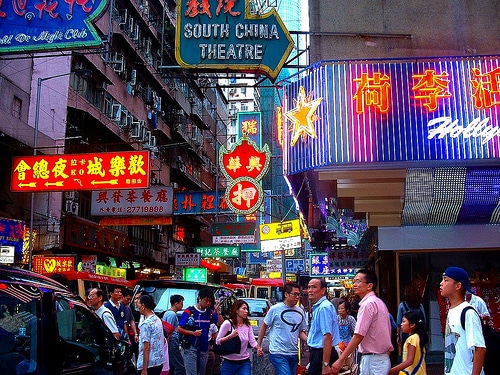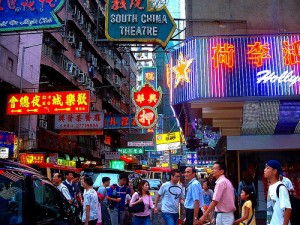 Fast forward: 1997. Hong Kong was anti-climactically returned to China under a "one country, two systems" agreement, whereby HK would pretty much operate autonomously for the next 50 years.
But Hong Kong's days as the economic top dog are numbered.  Almost all of HK's factories and manufacturing have migrated over the border to the super-cheap labor of Mainland China.  And China's leaders have tapped Shanghai as the country's new financial center, with the stated goal of transforming the city into a major global financial center by 2020.
For more, click here for my Hong Kong History Timeline for Dummies (part 1-5)
China Mike's Hong Kong pages:
Hong Kong > Attractions: What to see & do
Hong Kong > Attractions (Part II)

Hong Kong > Shopping Guide (best HK markets, malls, etc)
Hong Kong > Nightlife Guide (bars, clubs, etc)
Hong Kong > MTR (subway) & Transportation Maps
Hong Kong > Facts, FAQ & links
Hong Kong > Hiking trails (HK island, Lantau island, Sai Kung)
Return from Hong Kong Guide to China's Top Attractions