In this guide you will find mostly everything you need to know in order to enjoy a trip to Shanghai and the surrounding area! Shanghai is China's largest city. Discover essential Shanghai travel information: top features, popular attractions, best times to visit, tours, and much more in this article.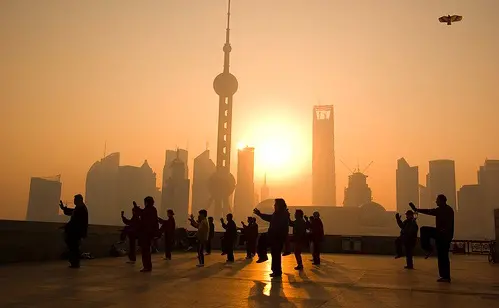 Beijing is China's traditional, responsible older brother, Shanghai is the fashionable, shopaholic Wall Street younger sister who works hard and plays even harder. A sprawling city of some 8 million residents (around 19m in the greater metro area), Shanghai is China's most modern city—a must-see travel destination for any visitor who wants a sneak preview into China's future.
History of Shanghai
In the 1920-30s, Shanghai was the largest and most important international city of not only China, but of the entire Asia-Pacific region. Shanghai was one of the treaty ports that the British forced open in 1842 after winning the so-called Opium Wars, opening the floodgates for British, French, Russian, American and other Western powers.
Since the 1990's — after the government decided to revive the city into a business & financial powerhouse — Shanghai has undergone a breath-taking transformation. Almost overnight, foreign investment came flooding in, and new freeways and high-rises starting sprouting up. Today, Shanghai is the world's largest cargo port with over 3,000 skyscrapers — more than New York City (and with some 2,000 more slated for construction).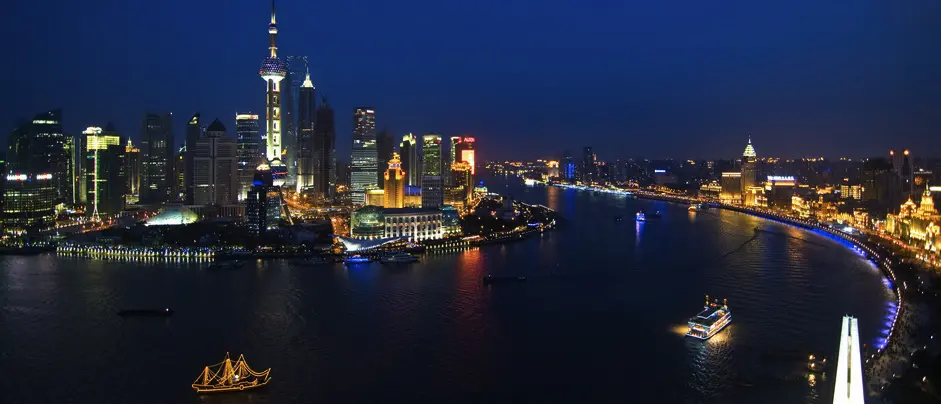 And although the city lacks any real historical or tourist attractions (much of old Shanghai's architecture has been demolished), it still offers plenty of charm and reasons for visitors to stick around. But not all of the old European charm is lost—just take a short stroll down the Bund to catch a glimpse of old Shanghai when it was known as the "Paris of the East" and the "Pearl of the Orient."
Maps of Shanghai
This section introduces to you the Shanghai area via a variety of maps. These include Shanghai city maps, suburb maps, Shanghai districts map, Shanghai attractions map.
If you guys want to be guided more easily and to see these better, they are able to be enlarged and downloaded .
Best Times to Visit Shanghai
If you are a traveler who likes to avoid crowds, then avoiding visiting Shanghai during the months of July, August, and the first few weeks of October and May is best. By doing so, you will also escape the humid Shanghai heat.
Winter in Shanghai is windy and chilly, so to visit the water towns, enjoy the Bund and see the scenery during clear warm (or hot) weather, the period from March to the end of November is better.
What to do in Shanghai
Shanghai is a city that has PLENTY to offer. It is a city that reveals itself slowly, so it can take a while to truly see all of its hidden gems. Below we've listed some of the major attractions to do while in Shanghai. There are TONS more than what we are listing, but these are some of our favorite.
These attractions are a great place to start if you have only a few days to experience the city's splendor. From iconic landmarks to historical museums teaching the culture and history of Shanghai, to the beautiful green landscapes, you'll find something worth visiting around every corner of China's biggest city.
Top Attractions in Shanghai
The Bund
Nanjing Road
Jade Buddha Temple
Oriental Pearl Tower
Zhujiajiao Water Town
Disneyland Park
Yu Garden
The Shanghai Museum
Where to Stay in Shanghai
If you are looking to stay in the central area, the Bund and People's Square neighborhood is a perfect option. It is close to main attractions and is convenient for the subway.
The area of Lujiazui you will find to be filled with high-end hotels and it is the first choice for business people. Where as Xujiahui is a blend of old and new Shanghai, where the accommodation options vary from international hotels to local hostels.
The Main Neighborhoods of Shanghai
The Bund & People's Square
Old Town
French Concession
Jing'an
Xujiahui & South Shanghai
West Shanghai