China is home to 23 provinces, 4 municipalities, 5 autonomous regions and 2 special administrative regions.
Maps of China's Provinces
Although China's map has changed quite a bit over the past century – and there are still plenty of disagreements (uh…Taiwan? Hong Kong?) – it's safe to say that China has set most of its boundaries.
As you scroll down at the various China province maps, you'll want to understand the difference between the four administrative divisions. These include:
China Provinces: The largest administrative district that is similar to a "state".
China Municipalities: This is a higher level of a city that is under the administration of the central government, not a province (i.e. Beijing or Chongqing).
Autonomous Region: A region in China where a minority population makes up a higher population. Theoretically, they also have more legislative rights, although in practice that's far from true.
Special Administrative Region (SAR): Self-governing regions that are still technically subject to national rule. This includes both Macau and Hong Kong.
You are welcome to click on each map to download a digital version (you can also right click and find "Save Image As"). If you would rather have a PDF download of China's provinces to print, click the button below.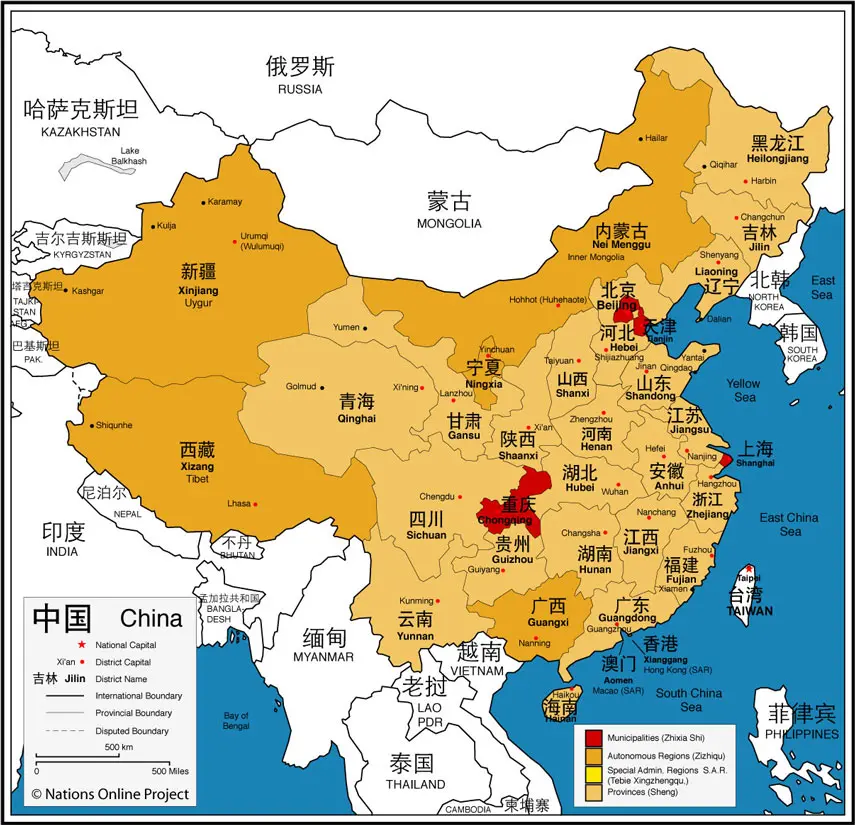 Blank China Provinces Map
For those teachers and parents who need a blank China map, you'll find the following very useful. Feel free to copy/save the image below, or if you'd like a printable version of the blank China provinces map, click the button below for an immediate download.
Other China Provinces Maps
The rest of the maps here include variations of the China provinces map for different uses. Perhaps you need a map with all the names of the provinces listed. Perhaps you need a color map of China's provinces.
Whatever the case, hopefully you can find the map you need below. Right click and find "Save Image As" to save to your computer.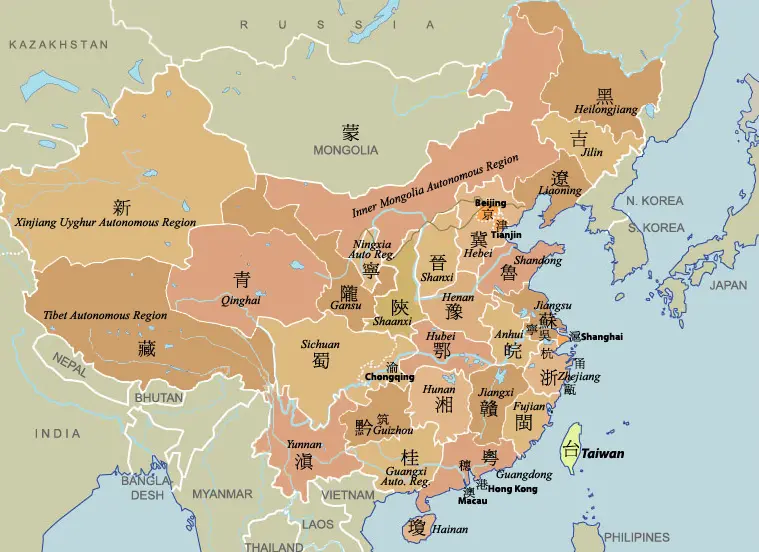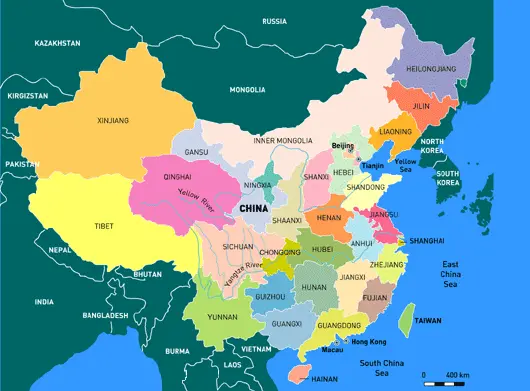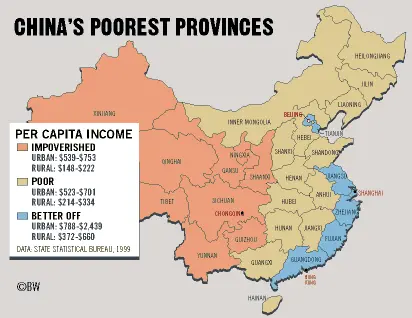 ---