What's worth packing and what's worth leaving behind? Get some expert tips with this China packing list as you prepare to travel to China!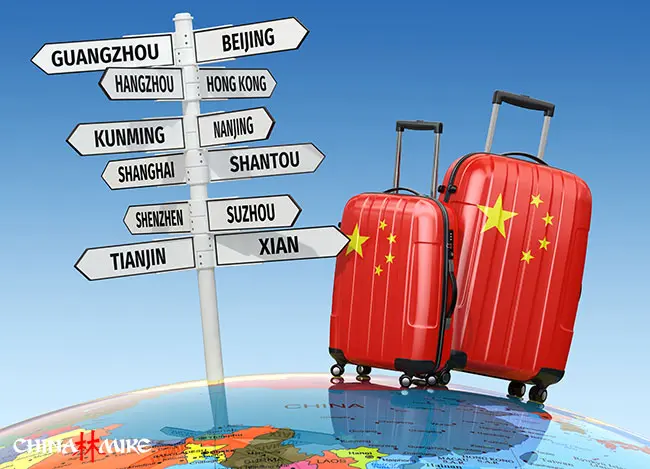 Note: This article may contain affiliate links, which means that at no extra cost to you, I will be compensated if you decide to use some of these tools.

General Packing Tips for China
Before we dive into China-specific recommendations for what to pack, let's begin with general travel packing best practices. Some of these may seem obvious, but it's important to remind yourself as you start packing.
No matter where you travel, when you're packing for an international trip, it's highly recommended that you:
My "Must-Have" Essentials for China
Below I'm going to walk through a few basic items on my personal China packing list, but for the sake of convenience, I'm also offering it as a download.
If you would prefer to have a printable checklist to help you pack for your trip to China, click the button below and I'll send it directly to your email inbox.
The following are the things that I must have when I'm traveling around China – and I recommend you do the same.
China Packing List | Worth Considering
These are the items which I like having, but I don't consider them essential. Take a look and consider if it's something you might want as well.
Final Thoughts on What to Pack for China
There it is, folks! Your China Packing List – with everything you should bring on your trip to China, broken down into three parts.
General Packing Tips…
Must have essentials (including my favorite items)…
and a list of other items worth considering.
Just remember to pack smart, stay comfortable and stay safe. Let your senses be taken over with the beautiful landscape, rich cultural history – and definitely the delicious food! Keep your mind and heart open, and you're sure to have an experience of a lifetime!Also – don't forget to sort your travel insurance! We've put together a roundup of the best travel insurance for China travelers.
Free Download: My China Packing Checklist
Has this list of what to pack for China been helpful? If so, then you might even find value in the China packing checklist I've put together. Just click on the button below and I'll send it immediately to your email account. Just print it off and you'll be good to go.
Enjoy your trip & safe travels!