Understanding Chinese currency – how to get it, exchange it and use it – is crucial while living or traveling in China.
This guide will walk you through the best (and cheapest) ways to get money while you're in China, how to exchange any foreign currency you have, and China money tips you need to know to pay for things easily.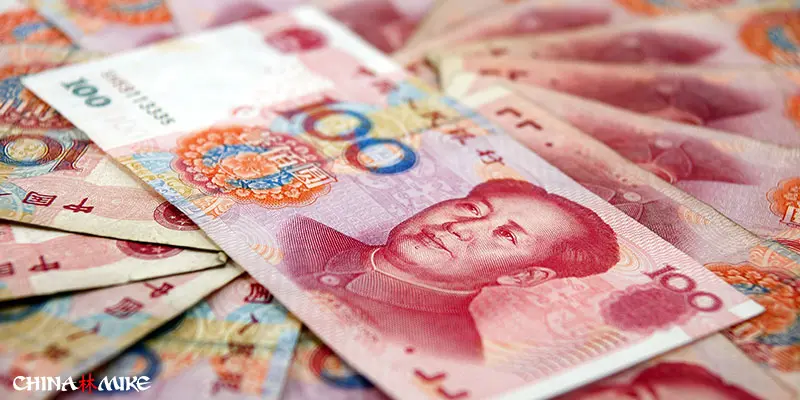 For all intents and purposes, China is a developed country and the Chinese currency is both stable and strong.
No matter where you are in China, you will find a wide range of banking services including bank branches and ATMs. That's not to mention the exchange services available at international airports, high-end hotels and even some luxury shopping malls.
In this simple guide to money in China, we're going to cover the following topics:
My hope is that this will answer your most pressing questions about money in China. Also, I hope to give you confidence as you enter China that you'll be able to pay for everything you need.
Note: Some of the links in this article are affiliate links, which means that at no extra cost to you, I may be compensated if you choose to use some of the services listed here.
Overview of Chinese Currency (Renminbi)
Mainland China's currency is the renminbi (人民币), which is often shortened to "RMB". The literal translation for this is "the people's money".
When talking, however, most Chinese people refer to units of money as yuan or kuai (pronounced "kwye," which rhymes with "sigh").
When in China, you'll deal mostly with paper bills as opposed to coins. The most common bill denominations are: 100, 50, 20, 10, 5, and 1 yuan.
For more information, read this complete guide to Chinese currency.
Counterfeiting used to be a big problem in China, but extremely harsh punishments (i.e. death penalty) have discouraged the practice.
Old habits die hard, though, and you'll still see merchants inspect your bills from time to time. This is especially true of the 100 RMB note, which is the only common scam in China you'll find with using cash.
For years, the Chinese government pegged the yuan to the dollar at about 6.8yuan = US$1, which has helped their export-driven economy grow.
In June of 2010, the Chinese government — under pressure from the U.S. for complicated reasons involving trade deficits – agreed to make the yuan more flexible (but it's basically remained the same, more or less).
Hong Kong and Macau have retained their separate currencies. The Hong Kong dollar (HK$) is pegged to US dollar at rate of HK$7.8 = US$1. The HK$ can be used in Macau and China's Special Economic Zones (SEZ) in Shenzhen, just north of Hong Kong. Unlike the yuan, the HK$ can be exchanged internationally.
Methods of Payment (Cash/Card/Mobile)
It's amazing how times have changed in China. It used to be that cash was king.
Now, everything has migrated to mobile payments.
There is one thing that has stayed the same in China, though. Credit cards still aren't widely accepted.
Let's cover the three most important methods of payment you can use in China.
Using Cash in China
Even though almost everybody in China has migrated to a mobile payment system, cash is still readily accepted.
As a tourist or short-term visitor, cash still is your best option when shopping for anything in China. It's only as a long-term expat that you can consider other forms of payment.
Thankfully, it's easy to get cash at the numerous ATMs throughout every city (more on that below) or you could exchange your foreign currency at the airport.
Using Credit Cards in China
While foreign credit cards can be used to purchase flights, trains and hotels online, there aren't too many places that accept your card in person.
It's better to arrive in China assuming that you won't be able to use your credit card easily.
Perhaps you'll be pleasantly surprised, but most people find that they rarely use their foreign issued credit/debit cards.
The only exception: ATMs.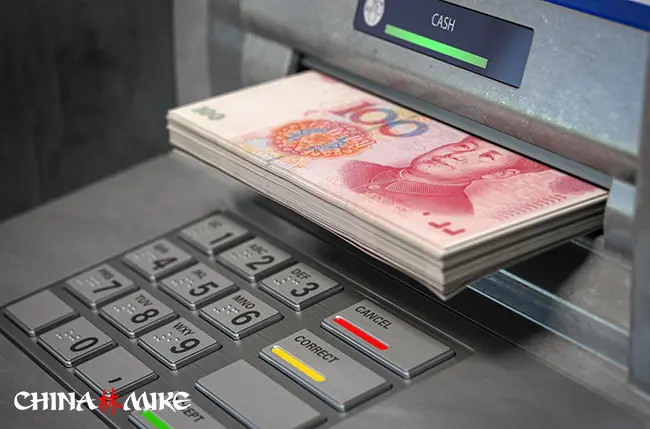 Many (but not all) ATMs accept Visa/MasterCard that will allow you to withdraw money from your account at home. The ATM will spit out Chinese RMB and your bank will charge you an exchange fee.
Do your research: some banks don't charge ATM fees or foreign exchange fees. If you'll be in China for a while, reducing these fees could save you a lot of money in the long run.
Mobile Payment in China (WeChat / Alipay)
In China, you'll find that most locals pay for things using their phones. More than likely, they're using either WeChat or Alipay to make those payments.
It doesn't have to be a large payment, either. Mobile payments can be used for large purchases or even to buy a piece of fruit from a street vendor.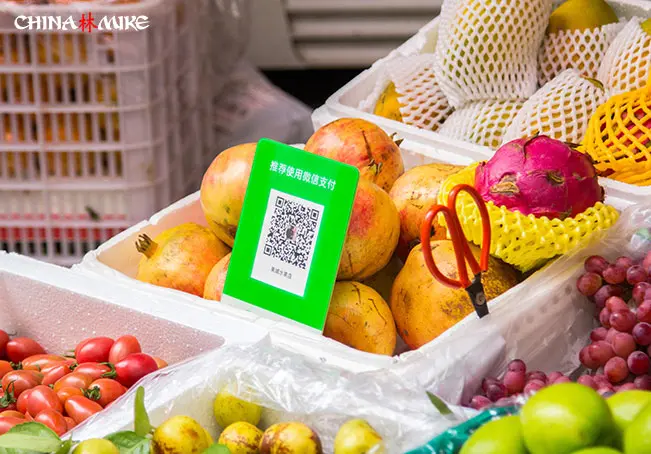 The problem here is that you can only use these apps if you have a Chinese bank account.
Short-term visitors can't open a Chinese bank account.
Over the past couple years, both WeChat and Alipay have made an effort to make their platform available to tourists, but so far those efforts have been a failure.
The only alternative that shows promise is a UnionPay card.
Exchanging Cash vs Using an ATM in China
As mentioned above, your best bet for cash is to pull out money from an ATM machine. It offers a good rate and it's extremely quick.
The only downside is that you'll typically be charged a foreign exchange fee by the Chinese bank, as well as a fee from your own bank. For this reason, I recommend you withdraw the maximum amount, which in many ATMs is up to 3000 RMB or about US$420.
You'll be surprised at how easy it is to find an ATM that accepts foreign credit and debit cards in China. They're practically everywhere.
Tip for Using ATMs in China
Let your bank know that you're traveling in China so they don't freeze your account for suspected fraud when you use an ATM. It's happened many times before!
Another tip to remember is that you'll need to know your PIN in order to get cash from your debit or credit card. Make sure you know what it is!
What about Exchanging Foreign Cash?
Many travelers are under the impression that exchanging foreign cash is a good option.
It works, but it's not a simple process.
Major currencies are accepted and exchanged at major bank branches, but it's a time-consuming process that requires you to stand in line and show your passport.
It's possible to exchange cash at kiosks in the airport or at high-end hotels, but the exchange rate you'll get is terrible. For this reason, I only recommend this method for emergency cash.
Finally, you can also exchange cash on what's known as China's "black market". Although the exchange rate you'll get is probably on par with banks, it's a risky transaction and one that isn't necessary with all the ATMs available.
Recommended Chinese Banks
Whenever possible, use ATMs operated by the largest banks that you can find.
In Hong Kong and Macau, major banks and ATMs that accept international cards are everywhere (I prefer HSBC Bank, which is the biggest player in town).
In mainland China, your best bets are:
Citibank, with offices in Beijing, Shanghai, and Guangzhou, has ATMs that accept wide range of cards.
Bank of China— which has most extensive network in the country and accepts most foreign cards. English instructions should automatically appear on screen. They have ATMs and branches everywhere but here are some main branches if you need other banking services:

Beijing

: Asia Pacific Building, 8 Yabao Lu, Chaoyang district, 100020, 1 Fuxing Men Nei Dajie, 100818
Other major nationwide banks: Industrial and Commercial Bank of China, China Construction Bank, Agriculture Bank of China, and China Merchants Bank.
Traveler's Cheques in China?
Although traveler's checks have historically been considered the safest way to carry large sums of money internationally….they're definitely NOT the most convenient in China
Good luck finding a bank in China that still accepts these cheques.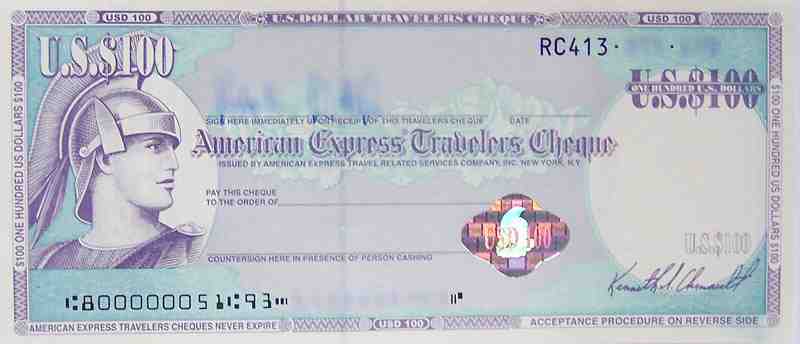 In my humble opinion, if you have a backup ATM and credit cards, traveler's checks aren't worth the hassle.
If you do decide to use them, keep your proof of purchase slips in case of loss or theft, as well as your slips so you can re-convert any leftover RMB at the end of your trip.
Finally, forget about wire transfers—they take several weeks and a lot of paperwork and patience. If you're in dire straits, you're better off wiring money to China through a service like MoneyGram.
They've got offices around the country, (often located in post offices). Again, don't forget your passport.
Final Thoughts on Money in China
It's getting easier and easier to pay for things in China, thanks to advancements in mobile payments and international ATMs.
However, for most short-term travelers, the best method is still cash. Pulling cash from an ATM is the easiest, cheapest option for most people.
Finally, you can forget about using mobile payment options or traveler's cheques. Neither are good options for travelers right now.