A collection of Beijing subway maps for you to reference and use on your next trip to the capital of China.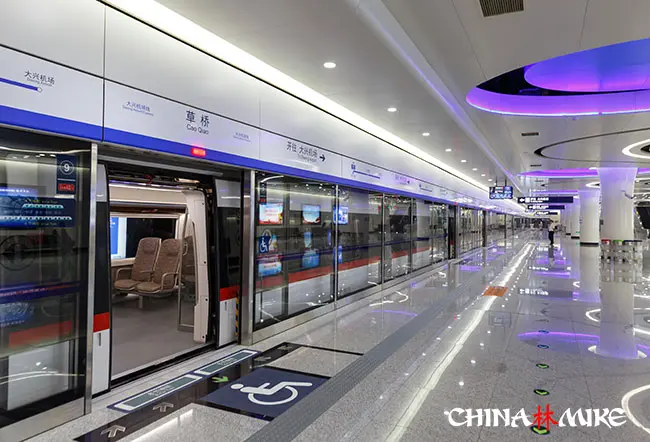 To a first-time visitor to Beijing, the metro system can seem like an impossible labyrinth. In this once city alone, there are over 1,177km (731mi) of subway lines! That's insane!
However, if you pause, take a deep breath and prepare yourself for the adventure, it's really not as bad as it seems.
Familiarize yourself with the subway lines that you'll be using and perhaps save or print off one of the maps below.
And if you're just coming for a short visit, you can download this Beijing subway tourist maps for free that shows all the most popular tourist sites on a subway map.
Free Printable Beijing Subway Maps
Below are a few Beijing subway maps that have been sourced from different places around the internet. Be sure to click through and download the original map.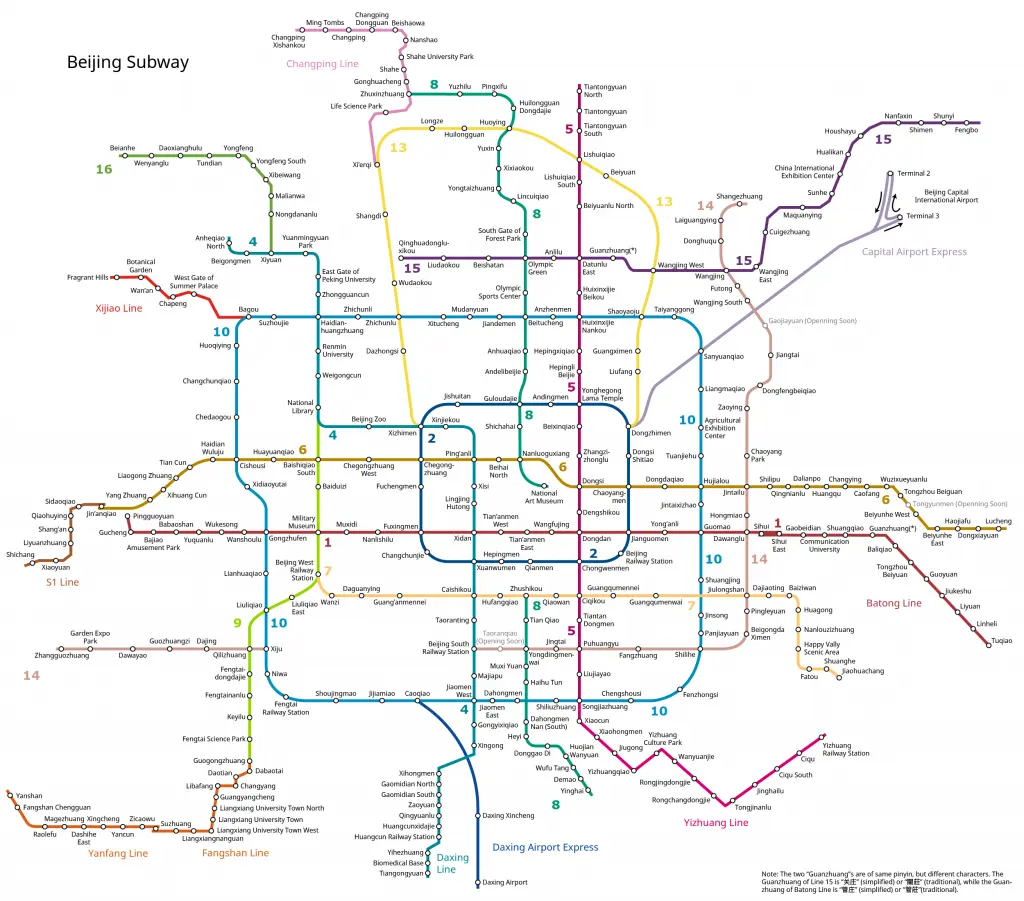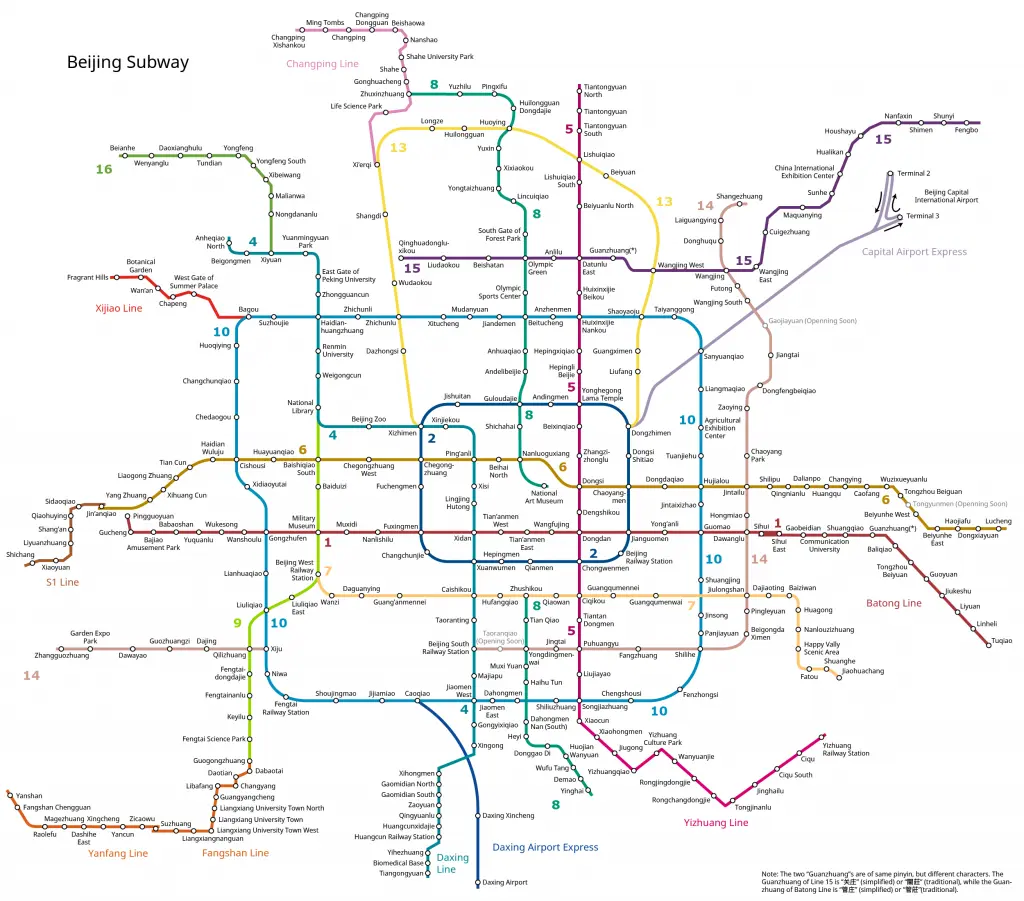 Download this map on GoShopBeijing
As you can see in the above map, the Beijing metro system extends very far outside the city and can bring you pretty much anywhere you might want to go in the city.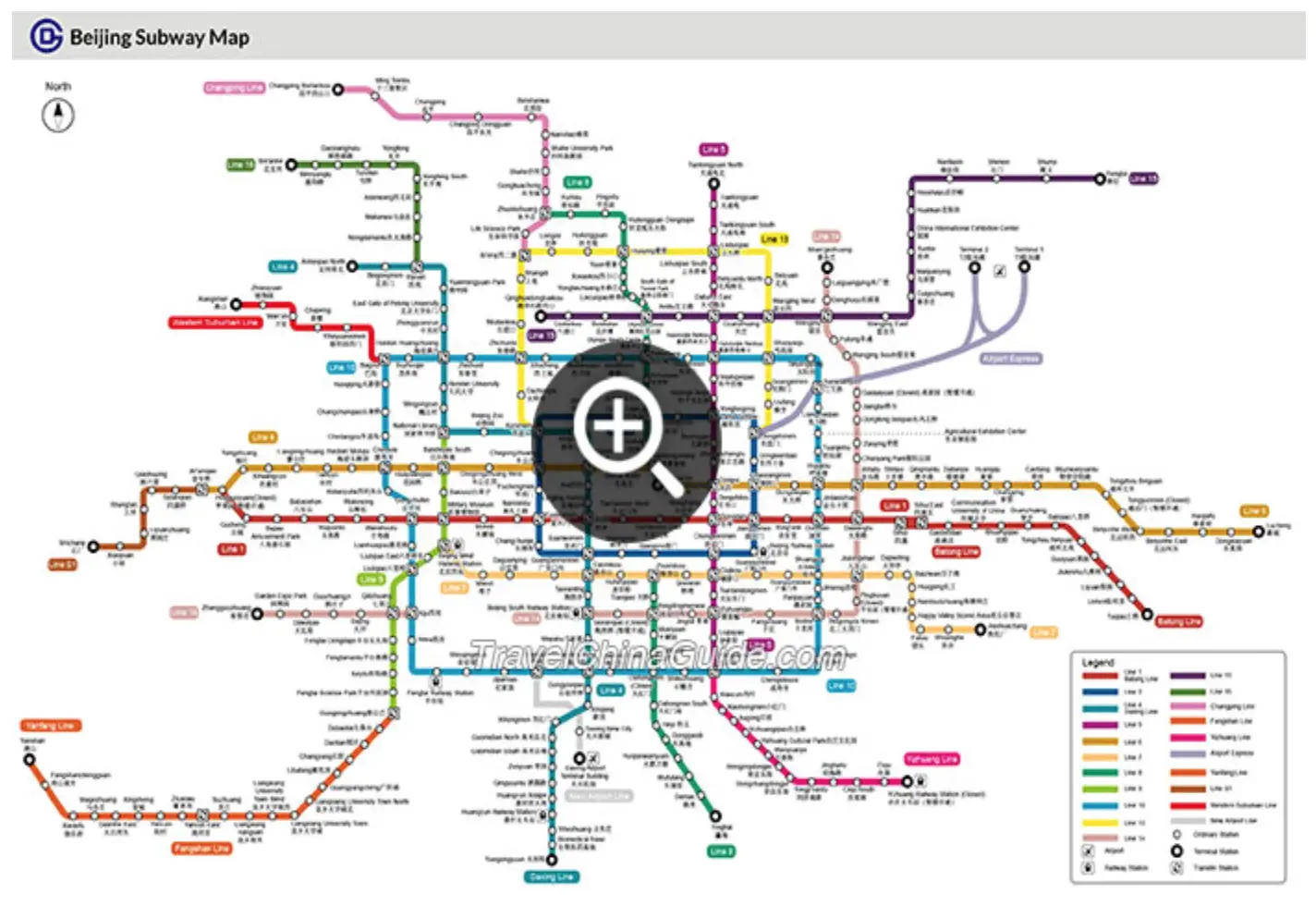 Download this Map on TravelChinaGuide
It's important to know exactly which station you need to enter and exit, which is what makes this Beijing subway map so useful.
Enjoy your trip to Beijing and make sure you visit the China Mike Beijing Travel Guide page to learn more about what to do, where to stay and what to eat while you're visiting the capital!