Printable Guangzhou tourist maps and subway maps!

Landing in a new city can be overwhelming, especially when it's a massive Chinese city like Guangzhou. I know from personal experience how much it helps to have a good map, even if it's only to get an overview of the city.
Below I'd like to offer you a collection of maps that you can download to your computer, copy-and-paste or whatever you want. Of course, if you'd like to make things easier, you can click the button below to download a PDF version of these maps that is simple to open and print.
In addition to Guangzhou, I also have a number of other free resources including Beijing maps, some good Shanghai maps and even a collection of China provinces maps.
Feel free to right click on any of the Guangzhou map images below and "Save As" on your computer to use as needed. Enjoy!
Maps of Guangzhou
To start, here are two maps that show both the location of Guangzhou within the greater Guangdong province, but also the major places of interest in Guangzhou.
Guangzhou Subway Maps (Downloadable)
Guangzhou is home to an amazing network of subways that can get you almost anywhere within the city. It's cheap, fast and extremely convenient for most people.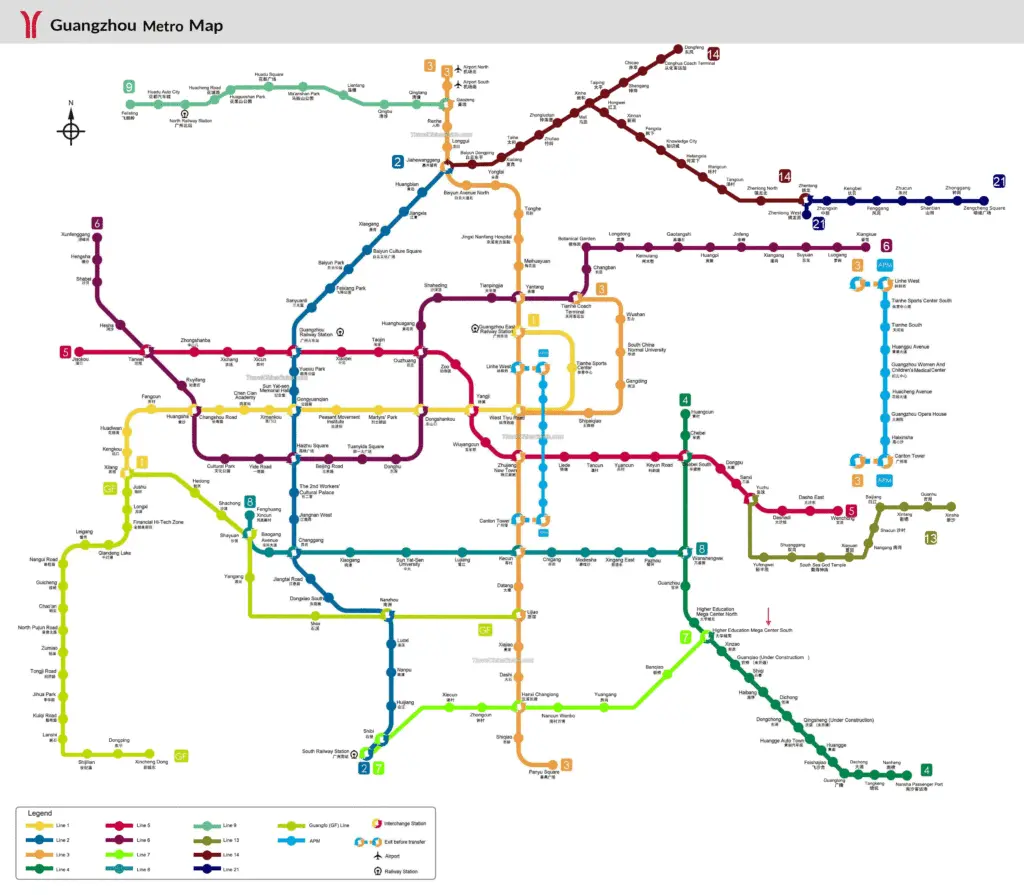 The following two maps are older Guangzhou metro maps that show an overlay of the metro on the city. It doesn't include all of the new subway lines, but since it does give a better sense of where the metro extends within the city, I've decided to keep them here.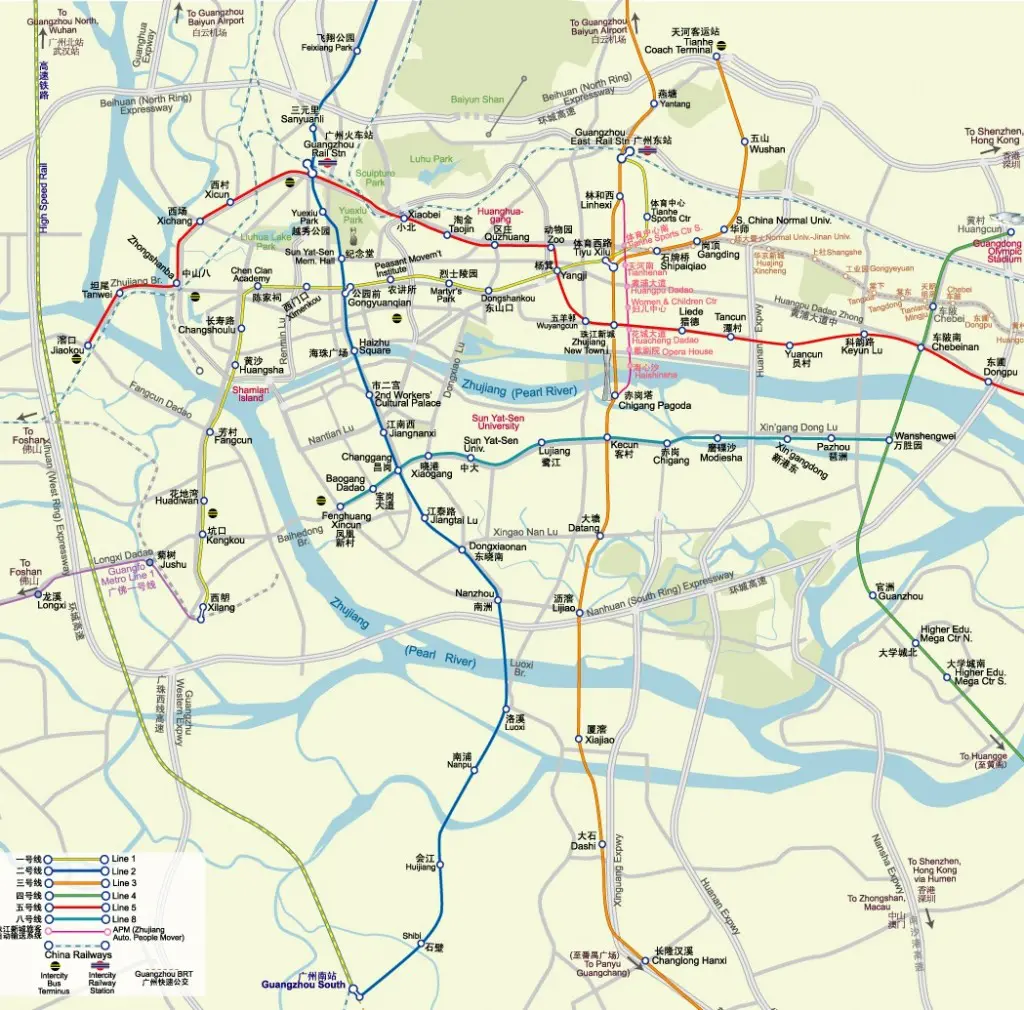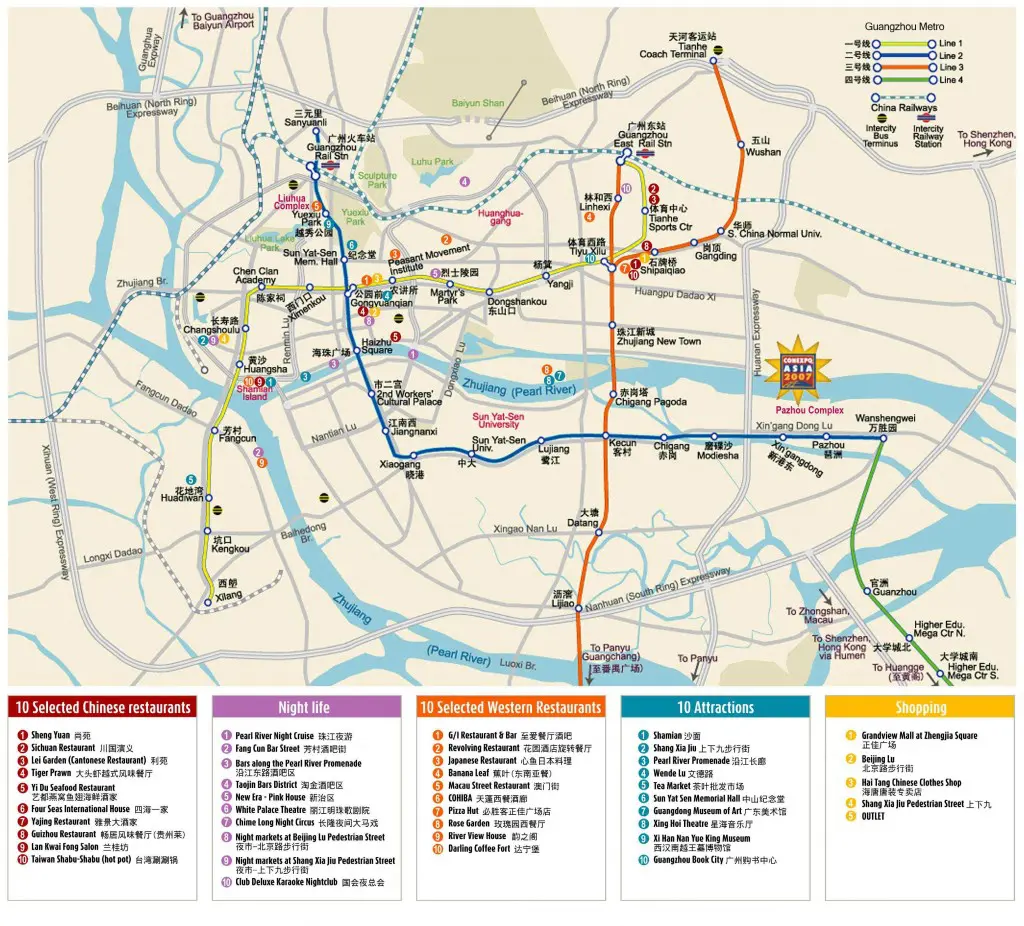 Remember, if you'd rather download a simple PDF that includes most of the maps shown above (so that you can print it out and be done), click on the button below and I'll send them to your email address.
Final Thoughts | Guangzhou Maps
As you travel to Guangzhou and the rest of China, make sure you not only check out the rest of the China tourist maps I make available, but also all of the amazing China travel tips.
My goal is to provide as many free resources to make your China trip successful! If this is your first time visiting China, you might also benefit from the China Travel Handbook, an excellent guide covering everything you need to know before you first step foot in China.
Enjoy your time in Guangzhou and I hope these Guangzhou maps were incredibly helpful!
---