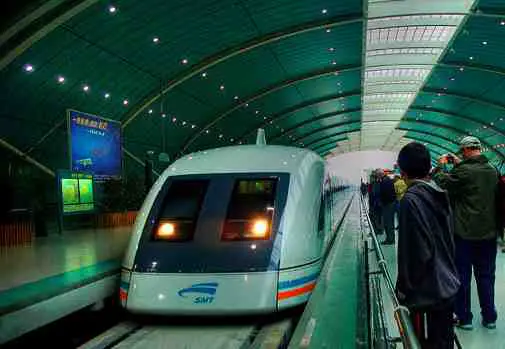 Traveling by train is the way to go in China. Cheap, safe, efficient, clean, and comfortable, China's rail network is one of the largest and busiest in the world.
Not only is rail travel better on the environment (relative to flying), it's a fun experience and great way to see the more remote parts of China from your window. And though highest priced tickets are comparable to an airline ticket, remember that you'll be saving a night in a hotel on longer overnight routes.
To efficiently move so many people around the vast country, each year the Chinese government invests billions of RMB in maintaining, upgrading and expanding this impressive network. In fact, a big chunk of their stimulus plan is going to China's rail and other transportation infrastructure improvements (in 2008, they approved an additional US$292 billion on a railway investment plan through 2020).


A few tips on traveling by train in China:
Hang on to your tickets even after they check it—you'll need it to exit at your destination. Also note: soon after boarding, an attendant will come by to not only check your ticket, but to swap your ticket with a kind of "placeholder" card. Soon before you reach your destination, they'll come by again and give you your ticket back. I'm not exactly sure why they do this (I think to ensure that people get on/off their exact destinations), but an added benefit is that you won't have to worry about sleeping through your destination.
Your ticket is good for one specific train, so make sure you catch it!
Secure your bag to a luggage rack with a lock and cable. There are watchful attendants but still, be wary especially during stops.
Load up on snacks. Longer haul trains do have dining cars but I find them overpriced and mediocre at best (besides, I don't like risking stomach problems on long rides).
Do as the locals and bring instant noodles. Trains provide boiled water (on sleeper classes) for instant noodles, tea, and instant coffee.
Don't forget to bring your own toilet paper (I also bring baby wipes for overnight trains in lieu of a shower).
Four classes of Chinese train tickets:
Instead of having "first" or "second" class tickets, the Chinese has four classes: Hard Seat, Soft Seat, Hard Sleeper, and Soft Sleeper.
Note that "hard" and "soft" doesn't literally describe the softness since these days all seats and bunks have padding. Also, not every class is available for every train (for instance, short distance trains won't have sleeper classes while many super-long distance ones will have only sleeper classes).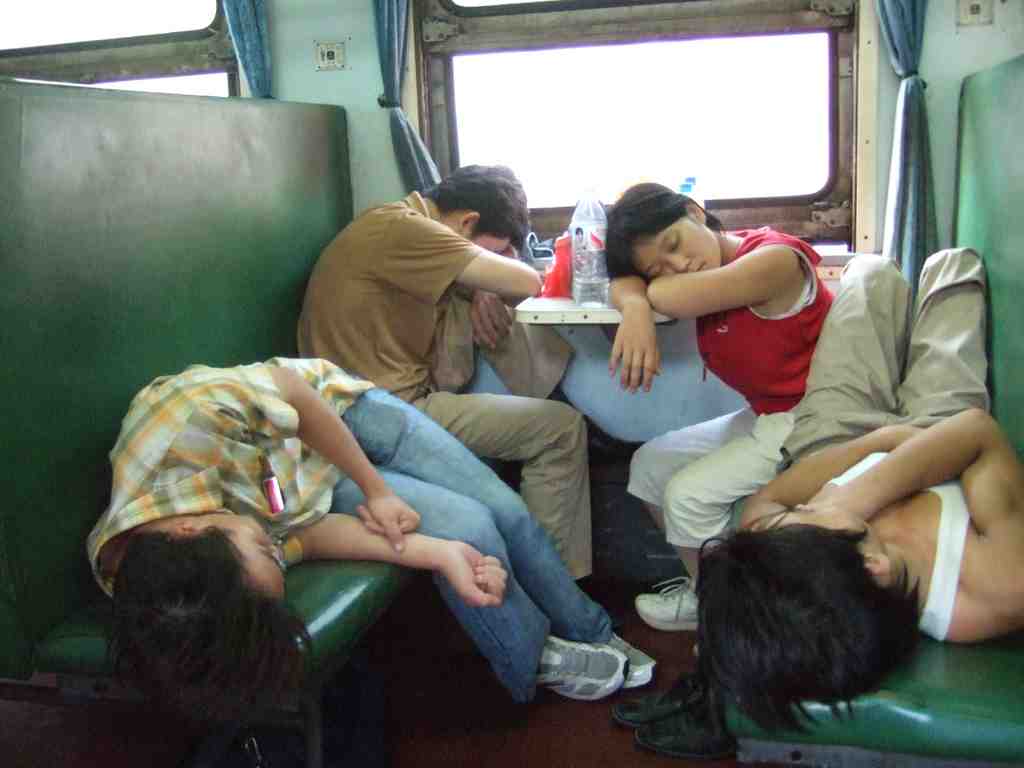 HARD SEAT (硬座 = "ing zwoh"): Unless you're (1) dirt poor, (2) going a very short distance, or (3) want to "keep it real" and experiencing life with the masses, I'd recommend avoiding Hard Seat class. As you can imagine in a country with a large, poor population, the cheapest classes are typically crowded and uncomfortable. With no assigned seating, you'll start by being out-elbowed by hundreds of Chinese locals as everyone squeezes shoulder to shoulder on benches. On longer trips, the floor fills up with trash, watermelon rinds, cigarette butts, seeds, etc. Similarly, the toilets get gross quickly since there are a lot more people using them (Tip: you can also sneak over and use the cleaner soft sleeper toilets, which include western-style toilets).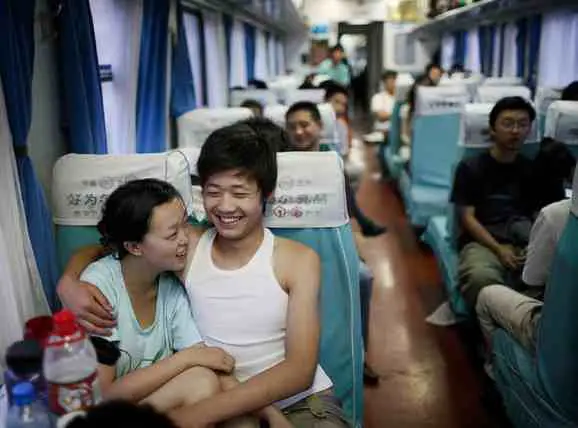 SOFT SEAT (软座 = "rwon zuo"): A considerable improvement in comfort and elbow room, but only available on a limited number of trains (mostly shorter trains between major cities). In addition to having an actual assigned seat, you'll usually find cleaner toilets (and a choice of Western or squat).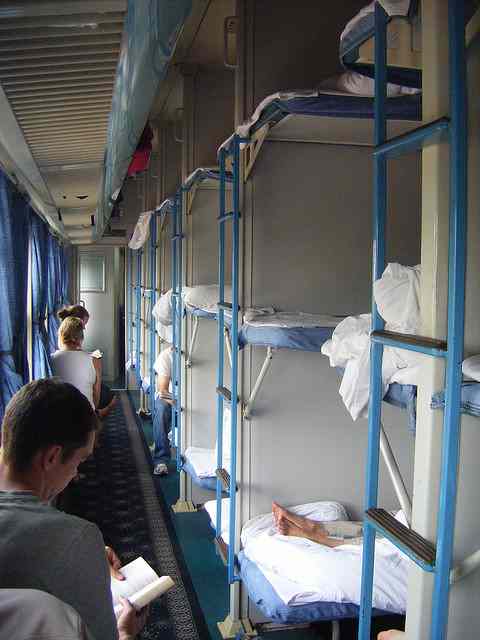 HARD SLEEPER (硬卧 = "ing woh"): The best value for what you get in China, Hard Sleeper is about 2/3 the price of the more expensive Soft Sleeper class. Each carriage is divided into open compartments with 6 sleeping berths (lower, middle, and upper bunk). Pricing is based on bunk position: For some reason, the bottom bunk is the most expensive (I suppose because you have under-bed storage and don't need to climb up). But because the lower bunks are used as communal benches during non-sleep hours, I prefer a middle or upper bunk so I can retreat up to a quiet place to read a book or listen to my iPod.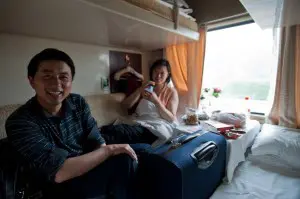 SOFT SLEEPER (软卧 = "rwon woh"): Is available as either a 2 or 4 bunk private compartment with a locking door (good for a small group traveling together). Considerably more comfortable and roomier than Hard Sleeper, newer trains even have individual TV screens and outlets for your laptop. Toilets are also cleaner with choice of Western or squat.


Buying your train ticket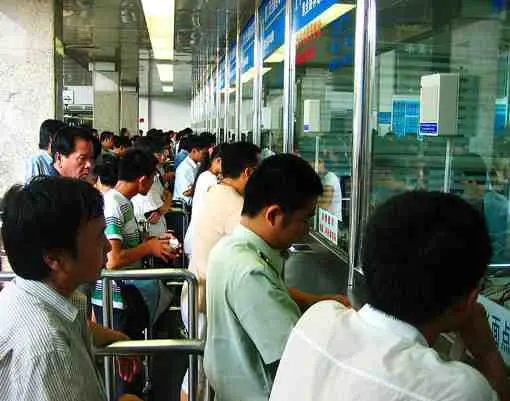 Booking tickets in China can be difficult so don't wait until the last minute. Though it varies from city to city, tickets usually go on sale around 3-7 days in advance of departure date (but can be purchased 10-20 days in advance for the newer, faster D- and Z- class express trains).
Note: Tickets are always one way and can only be purchased in city of departure. Unfortunately, timetables are usually only in Chinese. But these days, more and more of the larger cities have a special English-speaking window specifically to serve foreigners. Even so, train stations in China are typically not that close to the city center so it's worth it to pay a small service fee and book your tickets through your hotel or local travel agent.


To book train tickets online:
Note that despite claims of "free delivery" to your hotel, you'll be paying a service fee (built into the total price):
www.china-train-ticket.com
www.chinatraintickets.net
For more info on traveling by train in China:
Seat61 [ www.seat61.com/China.htm ] Includes lots of great info, including train time tables & fare, and suggested city-to-city trains.
China rail system map: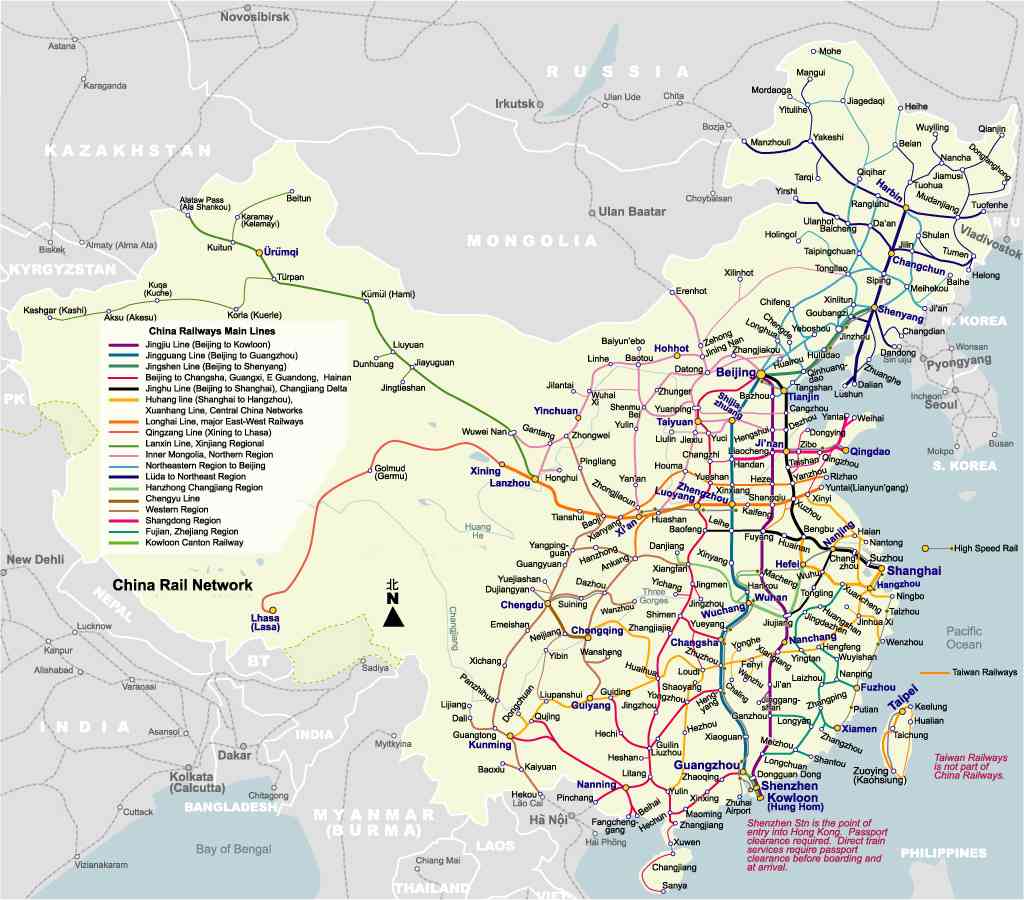 Return from China Rail Travel Tips to How to Travel