Hong Kong is a place to shop, and these are the best spots to do it!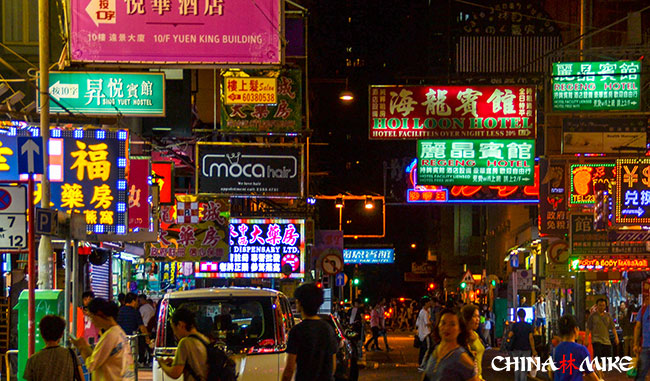 I'll start this page with a confession: I'm not a big shopper. Especially when traveling (don't want to carry any extra stuff).
So instead, I've researched all of the best websites and travel guides (just as I've done for the rest of this site). The result is my Hong Kong Shopping Guide, summarizing expert shoppers' take on the best of HK shopping. Enjoy!
And while I'm not a shopaholic, shopping is certainly the favorite activity of Hong Kongers, who are sometimes described as being too materialistic and enamored with brand names. To illustrate the point, most stores in Hong Kong only close three days a year (first two days of Chinese New Year and, a bit oddly, Christmas).
Because Hong Kong has no sales tax, and is also a duty-free port (most imported goods aren't taxed), it's long been a favorite shopping destination. In fact, some goods are sold cheaper than the countries in which they were originally made.
For instance, many Japanese fly to Hong Kong to buy electronics, clothing, and pearls… that were imported from Japan! As a result, many visitors flock here less for the sights and more to go shopping in Hong Kong.
Still, Hong Kong is no longer the bargain shopping destination it once was years ago. Bargain-hunting aside, serious shoppers love Hong Kong for the wide variety of goods and shopping destinations. With luxurious high-end malls located next to the chaos of open-air markets, shopaholics flock to Hong Kong for the thrill of the hunt and the sheer volume of retail space.
A note on bargaining: Don't bother trying to haggle in any shopping malls, department stores, or any other retail chains. But bargaining is expected and essential when shopping in HK's markets. In general, you'll should also try to haggle when shopping in smaller, independently owned shops. For more bargaining tips for China.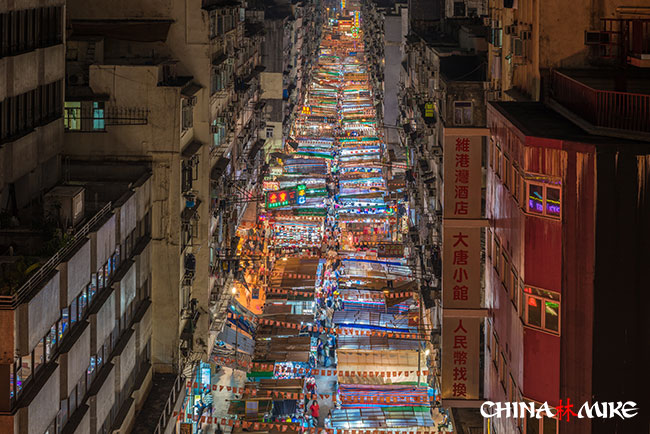 Are Hong Kong Goods Real or Fake?
It should come as no surprise that you can still buy a lot of counterfeit brand stuff while shopping in Hong Kong (such as clothes, purses, watches, etc).
If you're headed to mainland China to shop, where of course most of it is manufactured, you should wait since you can buy it cheaper in China.
But while Hong Kong authorities mostly turn a blind eye to counterfeiters, you still risk having your fake goods confiscated by customs officials (and possibly risk a fine, although I understand it's rare unless you're sneaking in huge volumes of stuff for re-sale).
On a related note, it's a good idea to keep your receipts (for genuine items) in case you need to show them to customs.
Beware of the "Old Bait & Switch"
Although this isn't a widespread problem, you should be aware of the bait-and-switch scam among other popular China tourist scams. There are different variations, but here are the two most popular techniques, usually involving cameras and camcorders.
Out of Stock Trick: One trick involves luring customers in with a cheap advertised price: After you pay, they "realize" that it's out of stock and somehow strong-arm you into taking a (cheaper) "replacement" model (with so many models it's really hard to compare).
Replacement: Another tactic is to replace the product you think you bought with a defective or cheaper product. In HK (and China), always make sure that they are wrapping up the actual product you bought. In general, you should wait until you have product in hand before paying.
In HK, these tricks are mostly common in the electronics/cameras stores on Nathan Road in Kowloon (best to avoid altogether).
Hong Kong's Best Shopping Areas
There are a number of great shopping districts throughout Hong Kong, but these are gnerally considered to be the best for short-term visitors and tourists.
HK Island > Central
Let's start at the top. Hong Kong's Central district is the high-rent district, with the swankiest shops and malls squeezed among the city's skyscrapers when it comes to shopping in Hong Kong.
This is the place to go for a more upscale shopping experience and international designer brands, such as Louis Vuitton, Tiffany & Co, Gucci, Armani, Cartier, Chanel, along with all the other usual suspects. You'll also find many high-end boutique stores, including the HK-only Harvey Nichols, Diane von Furstenberg, and Roger Vivier.
Central is where you'll find HK's pinnacle of conspicuous consumption, The Landmark, Hong Kong's most upscale and priciest mall. The Landmark is also home to the 5-star Mandarin Oriental Hotel, as well as many top restaurants.
Just off the Central MTR station (and close to the ferry piers) is the IFC Mall, which many rank as Hong Kong's second best mall. Though not as pricey as the Landmark, the IFC is considered an upscale mall, with a lot more retail space.
But if you had to pick just one mall for your shopping in Hong Kong area, it would have to be the swanky and huge Pacific Place. Though it's not in this "Central" shopping area, it's located nearby, just one MTR station east, right next to the Admiralty MTR station.
Pacific Place mall is home to a couple hundred shops, including more than 130 top-end retail brands, such as Burberry, Coach, Fendi, Versace, Dior, Dolce and Gabbana, Emporio Armani, French Connection, Gucci, Hermes, Hugo Boss, Jean Paul Gaultier, Louis Vutton, and Prada.
By the way, both Pacific Place and IFC Mall also have a good range of mid to upscale restaurants, in addition to the normal range of shops you'd normally find in a large, upscale mall (movie theater, gourmet grocery store, etc).
Back in Central, some other popular streets for shopping in Hong Kong are: Li Yuen Streets (East & West, two parallel streets that run between Queen's Road Central and Des Voeux Road). You'll find street stalls selling much cheaper fare, such as clothes, luggage, shoes, watches, costume jewelry, shoes, and more. They're open daily, from about 10am to about 7pm. Nearby Lyndhurst Terrace is where you can find a decent number of shops peddling goods ranging from silks and other fabrics to antiques and crafts, to old maps, paintings and prints.
How to Get There: Central MTR station (For area maps, see my page with Hong Kong Transportation Maps)
HK Island > Causeway Bay
Causeway Bay is less ritzy and pricey compared to Central. A popular shopping destination for the locals, this area is usually very lively — packed with shoppers every day of the week.
Whereas Central can lay claim to the top luxury brands, Causeway Bay is the place to go for the full-on, shop-til-you-drop retail experience.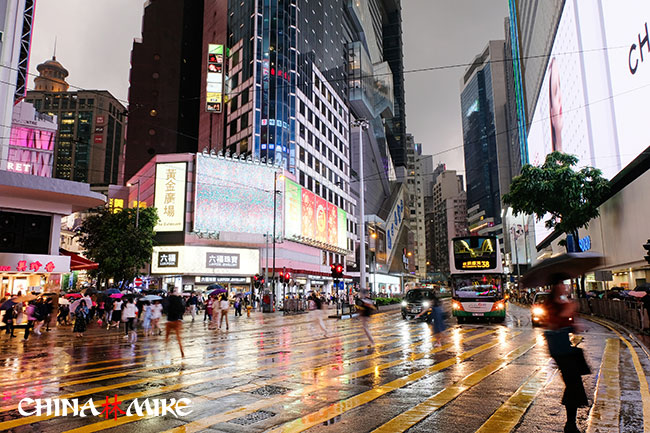 Much of the fashions along the main drag off of Hennessy Road are targeted to the younger set. Search out the Fashion Walk area for the popular grouping of hip, independent fashion retailers.
For less expensive clothes, seek out the alley markets around Jardine's Crescent and Lee Garden Road.
Causeway Bay also has a great concentration of shopping malls and department stores, most notably the Japanese SOGO (HK's largest department store), Lane Crawford department stores.
The best shopping malls in the area are:
The Caroline Centre
The Lee Garden
Fashion Island
Lee Theatre Plaza
Times Square, one of HK's first megamalls with over 100 up-market market retailers and restaurants, representing a good mix of local and international retail brands, such as Marks and Spencer and Lane Crawford.
On the 9th floor of Times Square mall, you'll also find Page One Books, the best place for English books and magazines (two other HK locations in Kowloon).
How to Get There: Causeway Bay MTR station or Hong Kong Island Tram
HK Island > Hollywood Street & Cat Street Bazaar
Moving from the massive shopping districts to a smaller specialty area, Hollywood Road and parallel Cat Street (Upper Lascar Row) is the place to shop in Hong Kong for art, antiques and curios. You'll find an eclectic mix of items for sale, ranging from expensive Ming vases and jade carvings to snuff bottles and Mao memorabilia.
Whereas Cat Street gives a flea-market like atmosphere — selling mostly has cheaper Chinese souvenirs and curio like old HK postcards and posters and fake, antique watches— Hollywood Street has long been known as the place to go in HK for buying expensive antiques, ceramics and furniture.
It's also home to most of Hong Kong's art galleries and considered an excellent place to pick up something from China's booming contemporary art scene.
Hollywood Road is also a good place to buy carpets, in particular ones imported from India and the Middle East (also see nearby Wyndham Street for other carpet specialty shops).
Another place for carpet shopping is across the harbor in Kowloon: the Chinese Carpet Centre offers more than 100,000 mostly handmade Chinese carpets (New World Centre, 18-24 Salisbury Rd., Tsim Sha Tsui , www.cccrugs.com.hk).
How to Get There: Sheung Wan MTR station (or walk from Central)
Kowloon > Mong Kok
On the other side of the harbor in Kowloon, you'll find the Hong Kong area's other top shopping districts.
Kowloon offers a rather odd mix of both high-end goods as well as cheap-o merchandise….often right next to each other. Translated as "busy corner" in Cantonese, the Mong Kok area is the world's most densely populated, according to the Guinness Book of Records.
A far cry from the ritzy upscale shops and international brands of Central and Causeway Bay, this is the place to shop to "keep it real." Although many of the shops here are less targeted to locals than to tourists, it doesn't mean that it's one big overpriced tourist trap; you can grab some great stuff and great bargains here. The Mong Kok area sells a wide range of goods, from clothes and cosmetics to exotic fish to cameras/electronics.
The area is best known for its most famous market, the so-called "Ladies Market" (but there's plenty of men's goods as well).
Consisting of hundreds of stalls, this open-air bazaar-like market is considered the best place to buy fake, knock-off goods like handbags, watches, and pretty much anything else that can be copied and sold. It's safe to assume that any name brand is a counterfeit copy, made somewhere in China.
Besides clothes and accessories, the Ladies Market also sells toys, electronics, and all kinds of Chinese gifts and curios. Bargaining is the name of the game here and veteran sellers know every trick in the book to take advantage of green, clueless tourists so make sure to check out my negotiating tips page.
Specialized markets in the Mong Kok area include a market for songbirds (Yuen Po Street) and one for aquarium fish, as well as the Flower Market, and the Mongkok Computer Centre (considered the best place in HK for lower-end electronics gear).
How to Get There: Mong Kok MTR station, Kowloon
Kowloon > Temple Street Night Market
Nearby, just one MTR stop south of Mong Kok, you'll find the Temple Street Night Market. Hong Kong's most famous and liveliest market, this market is a tourist sight in itself — a destination to not only shop, but also to take in the spectacle or just hang out and grab a bite to eat.
There are literally hundreds of small stores and stalls running for several blocks on Temple Street, selling mostly cheaper goods, such as t-shirts and other clothing, handbags, accessories, sunglasses, pirated CDs and DVDs, house and cookware, small electronics & toys, and all manner of Chinese souvenirs.
As you probably guessed, they also sell plenty of fake brands too. If you're there just for the shopping, you might want to go on the earlier side, around 6pm or so. But to soak in the atmosphere, wait until the action gets going around 7-10pm. Most vendors start closing down for the day around 11pm.
The Temple Street Night Market in Hong Kong is a good place to get a cheap seafood dinner as well. There are cheap restaurants with small tables outside spilling right into the middle of the street action.
You can grab a bite, have some beers, and watch all the action. Adding to the atmosphere are street singers and dozens of fortune tellers (many who speak English), offering palm reading, tarot cards, etc. They set up shop in an area close to the Tin Hau Temple.
Just southwest of the night market is Jade Street and the Jade Hawker Bazaar, selling—you guessed it—all manner of jade products.
How to Get There: Yau Ma Tei MTR station, Kowloon
Kowloon > Tsim Sha Tsui
Even farther south, on the tip of Kowloon, the Tsim Sha Tsui area is yet another hot spot of retail activity.
But instead of an open-air market shopping experience, the area is packed full of shops along the main street, Nathan Road (the so-called Golden Mile, full of shopping arcades, department stores, emporiums, hotels, restaurants, and nightlife.
There's plenty of retail action on the side streets off of Nathan Road, as well, where you can find everything from tailors and tattoo artists to Chinese crafts and camera shops (not recommended) to shoes and jewelry.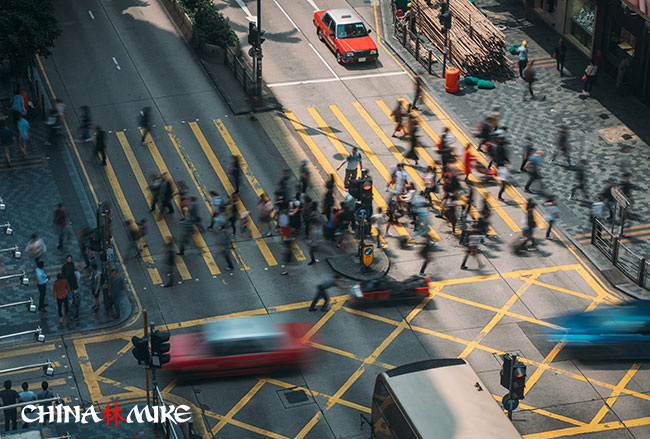 One side street off of Nathan Rd is Granville Road, where you can find some good factory outlets and relatively cheap clothing aimed at younger shoppers.
For the best all-under-one-roof shopping destination for shopping in Hong Kong, the enormous Harbour City is the place for you.
Being very close to the Star Ferry Pier in TST, this is the largest shopping center in Hong Kong, the massive mall boasts almost 800 shops in four interconnected complexes that are spread out over some 3 kilometers. Naturally, the complex has virtually every manner of restaurant, in addition to two separate movie theaters (not a bad place to drop the kids off while you shop!).
How to Get There: Tsim Sha Tsui MTR station, Kowloon
HK Island > Stanley Market
Back on Hong Kong Island — but way down in the southern end, away from the urban jungle—is Stanley Market.
Compared to the above markets, the Stanley Market is considered relatively small but is much more mellow and scenic (the waterfront promenade is a nice spot for a relaxing lunch). Although geared mainly to the tourists that come down that way, it's not considered a tourist trap. The consensus is that it's not the place to get the best deals, but in general, offers inexpensive goods that are reasonably priced.
The main offerings are inexpensive fashions, mainly silk clothing, and casual and business wear (lots of large sizes). But you can also find Chinese handicrafts and paintings, along with curios, souvenirs and toys.
Many have commented that Stanley Market's more relaxed vibe makes it the best place to introduce bargaining rookies to Hong Kong's more rough and tumble urban markets.
How to Get There: From Chai Wan MTR station, taxi or Exit C for green minibus 16M. Or from Exchange Square bus terminus in Central, take regular buses: 6, 6A, or 260.
Hong Kong's Most Famous Stores
Following along with the most popular shopping districts, the following are the most famous stores you can find in Hong Kong.
Shanghai Tang
1 Duddell Street, Central (+ other HK locations)
Tel: +852 2525 7333
Mon to Sun 10.30am – 8.00pm
The stylishly hip Shanghai Tang is highlighted by many HK shopping and travel guides as a top pick. It's also a good place to pick up some cool accessories and Chinese souvenirs (like novelty watches that replace numbers with dim sum or mah jong tiles).
In the above Central location, the adjacent Pedder Building houses six floors containing dozens of factory outlets and clothing boutique shops.
Sam's Tailor (Men's Clothing)
Burlington House, 90-94 Nathan Rd., Tsim Sha Tsui, Kowloon
2367-9423
Another top pick of many guides including a Fodor's Choice selection:
"(Sam's Tailor is) in humble Burlington House, a tailoring hub, have hosted everyone from U.S. presidents (back as far as Richard Nixon) to performers such as the Black Eyed Peas, Kylie Minogue, and Blondie.This former uniform tailor to the British troops once even made a suit for Prince Charles in a record hour and 52 minutes. The men's and women's tailor does accept 24-hour suit or shirt orders, but will take about two days if you're not in a hurry."
Yue Hwa Chinese Products Emporium
301 Nathan Rd., Jordan, Kowloon (Jordan MTR)
3511-2222
The Yue Hwa Chinese Products Emporium is five floors containing Chinese goods, ranging from clothing, silk pajamas, and chopsticks sets to teapots (and lots of tea) and traditional Chinese medicine.