NEGOTIATING THE RETURN TO CHINA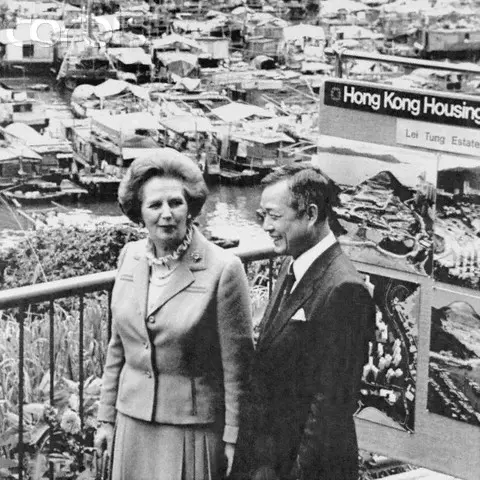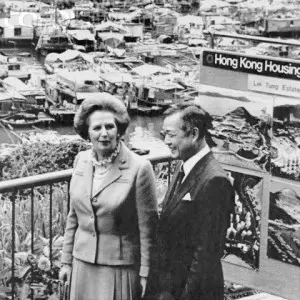 By the early 1980s, Hong Kong was dominated by the issue of its return to China.
1982: Margaret Thatcher's visit to Beijing in 1982 formally starts the discussion of what would happen to Hong Kong after the 99-year lease on the New Territories expired. Meanwhile, China develops Shenzhen, a small town on Hong Kong's northern border into China's first Special Economic Zone (SEZ).
1983: The Hong Kong dollar is pegged to the U.S. dollar at a rate of 7.8 (where it's mostly remained today).
September 1984: After 2 years of bitter negotiations, the British and Chinese come to an agreement, the Joint Declaration, which formally agreed the return of the colony to China in 1997.
Under the policy of "One country, Two systems", the agreement stipulates that the Hong Kong way of life will remain unchanged for 50 years. Hong Kong will continue to enjoy a "high degree of autonomy" except in foreign affairs and defense.
After 1997, the territory will become a Special Administrative Region (SAR) and China's socialist system will not be imposed. Deng Xiaoping promises that "Horses will keep racing, and nightclub dancing will continue."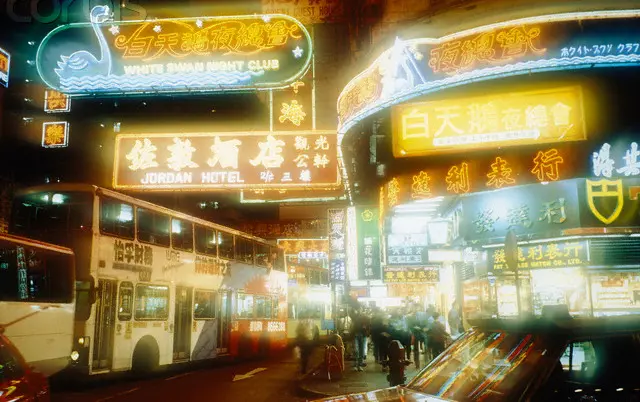 1989: The Peak Tram gets a HK$60-million overhaul and is upgraded to a microprocessor-controlled electric drive system (the system used today).


TIANANMEN SQUARE & THE BRAIN DRAIN
1989: In weeks leading up to June 4, millions of Hong Kongers protest to show their support. After the CCP crushes the student-led Tiananmen Square uprising, around a million more take to the streets, wearing black armbands and dressed in mourning in honor of those killed.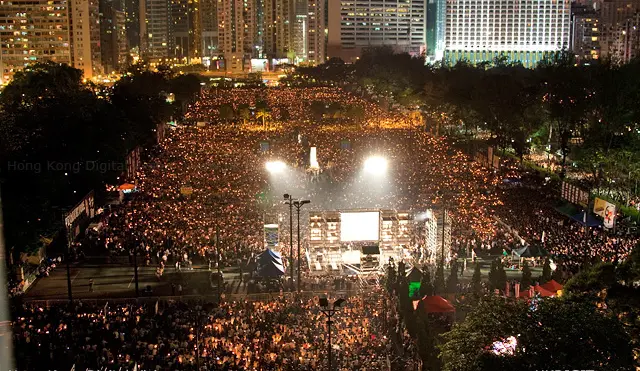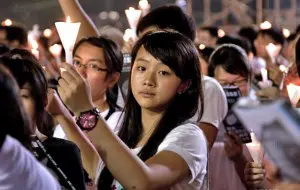 Soon, fear starts to take hold. Thinking that the same thing could happen in Hong Kong, many looked for an escape hatch. In the few years following the incident, more than 100,000 leave Hong Kong, exacerbating the HK brain drain.
At the end of 1989, Britain said that it would grant British citizenship to only 225,000 Hong Kong Chinese before the 1997 handover.


THE 1990s & THE HANDOVER:
The Brain Drain continues. During the 1990s, about 60,000 of Hong Kong's most successful professionals move overseas (mainly to Canada and Australia).
1992: Hong Kong's 28th and last British governor, Chris Patten, arrives in the territory and proposes political reform, drawing attacks from Beijing.
1994: The Legislative Council (Legco) passes Patten's proposed electoral reforms. China and the UK continue to bicker.
June 30, 1997: Hong Kong is anti-climatically returned to China. Tung Chee-hwa is appointed Chief Executive (CE) and Hong Kong becomes a SAR. Tung– a millionaire shipping magnate—was picked by a selection committee appointed by China's National People's Consultative Committee.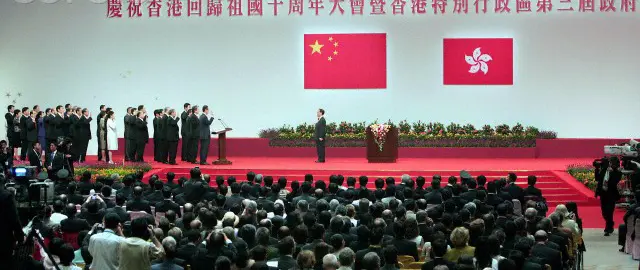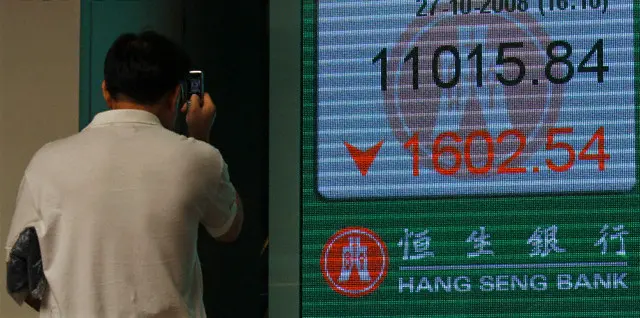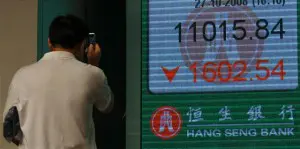 Late 1997- 1998: The Asian financial crisis spreads across Asia. Hong Kong's Hang Seng Index loses 6,000 points (about 40%).
1998: The sleek, ultra-modern International Airport at Chek Lap Kok opens.
1999: Hong Kong's slow economic recovery slowly takes hold. In an ironic reversal of history, many locals start looking for work on the mainland.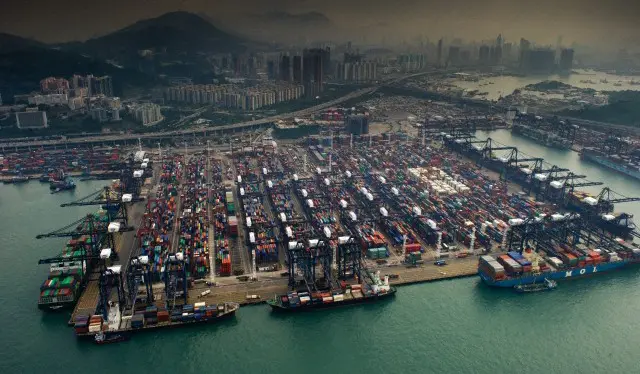 HONG KONG IN THE 21TH CENTURY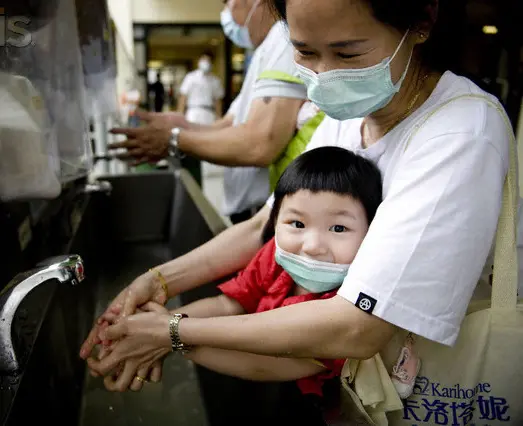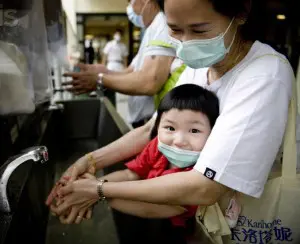 2003: The SARS virus epidemic causes panic around the region, causing economic recovery to stumble.
July 2003: At the behest of China, Tung tries to introduce proposals for national security laws (Article 23)—bringing over a half million to the streets in protest. The government backs down and shelves the plans indefinitely.
Huge street protest against Tung's rule occurred on and off…finally forcing him to step down midway through his second five-year term in early 2005.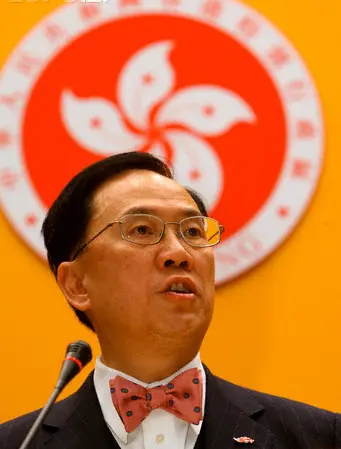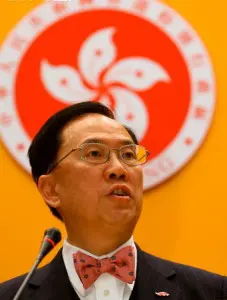 Tung is replaced by the territory's financial secretary Donald Tsang, a devout Catholic and career civil servant born in Hong Kong.
2004: Economic recovery takes hold. Hong Kong's improving economic fortunes are largely due to the double-digit growth of China's economy as well as the influx of Chinese tourists.
Separately, another half a million protesters take to the streets to call for democracy and local control over Hong Kong affairs.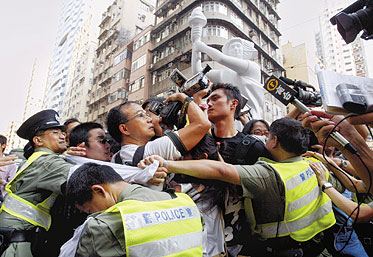 2005: Hong Kong Disneyland opens.
2006: Travel restrictions from the mainland continue to ease; Chinese tourist arrivals reach 13.6 million.
2007: An 800-person election committee appoints Tsang as CE until 2012 in Hong Kong's first contested election. Pro-democracy candidate Alan Leong was a distant second. Though the CE elections are still decided by an electoral committee (of which Beijing largely pulls the strings), the competition is viewed by many as symbolically important.
2008: Hong Kong hosts equestrian events for the Beijing Olympics.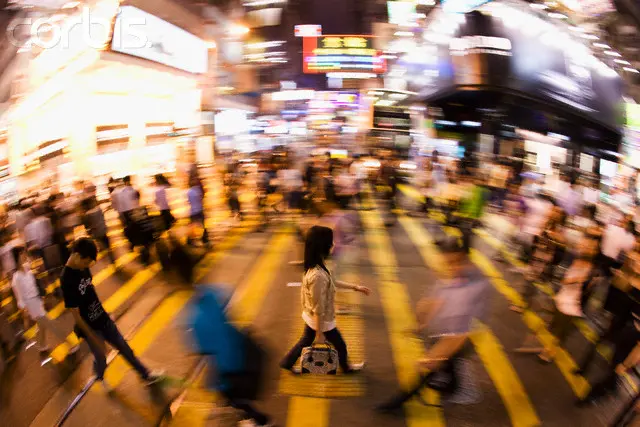 Click here for China Mike's Chinese History for Dummies: A short jog through 5,000 years
Return to Hong Kong History for Dummies, part 1