Shopping in China can be intimidating…but it doesn't have to be. This China shopping guide will be useful in helping you decide what to buy and where to buy it in China.

The China Shopping Experience
China is a wonderful shopping destination.From the roadside stall to the large-scale modern shopping mall, from the common store to a popular supermarket, China has numerous perfect places to shop that can satisfy all shoppers' desires. Most large Chinese cities feature special business streets, where local products are on sale.
However, not all shopping in China is the same. There are various types of stores, malls and street stalls to choose from. This China Shopping Guide will give you a look at the most popular and what to buy while there.
China's "Friendship Stores"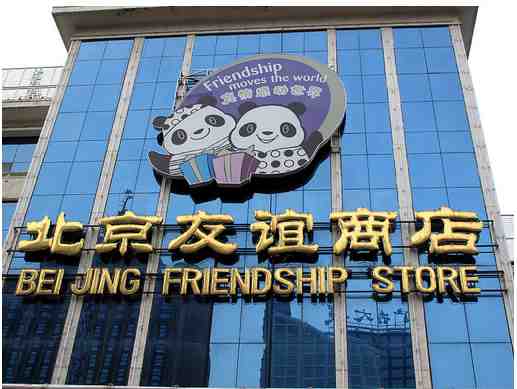 "Friendship Stores" (友谊商店) are Chinese state-run stores, which were originally set up to only sell to foreign tourists, diplomats, and government officials, but are now open to the public. They carry "export quality" goods…but are certainly not the best value around town.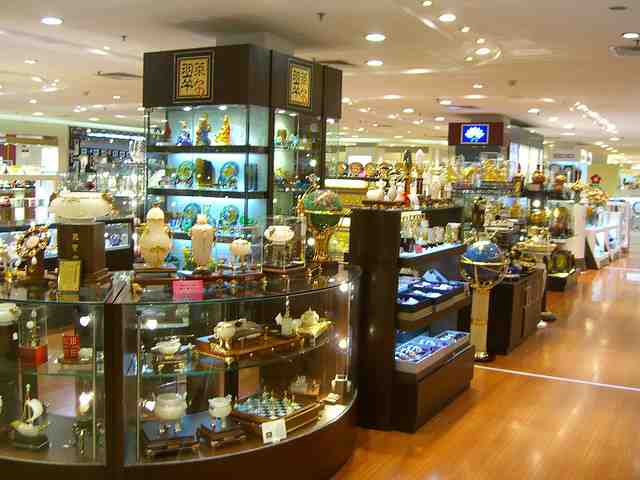 But for the serious shopper, it might be worth a trip to take notes on the prices of various things to get a baseline price before you get down to real negotiations. They also often have a good selection of English books and magazines.
Prices are fixed so are a good option for people terrified of haggling in China (and okay with not getting the best deal). They also do a good job shipping purchases back to your home country.
Chinese Department Stores
Some big department stores are state-run but these days most are privately owned smaller stores. In bigger and more developed cities —like Shanghai, Beijing and Guangzhou—there's a growing number of luxury shopping malls.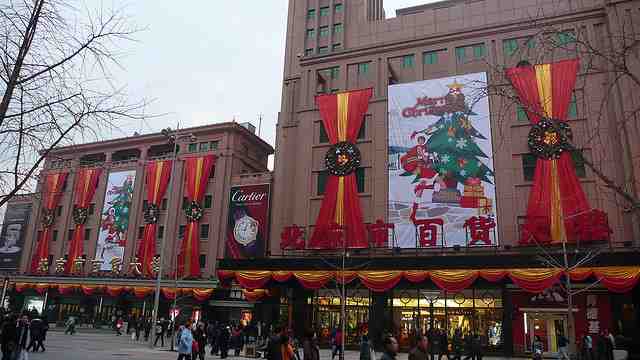 A good example of this would be the Oriental Plaza in Beijing is a new, shiny mall with huge selection of goods. Here you'll find international brands like Gucci, Louis Vuitton, and Armani.
Don't expect to find bargains at the Gucci store, though. On the contrary, you'll find that imported luxury goods are actually considerably more expensive than back home because of high tariffs and Value-Added Taxes reflected in prices.
The target market for these luxury stores is China's nouveau riche who have an insatiable appetite for luxury brands (especially European).
Prices are fixed in larger department stores. Discounted items are marked with a number (1-9) next to a Chinese character (折 = "zhe"), which indicates the % of the original price you have to pay. The sign usually looks like this: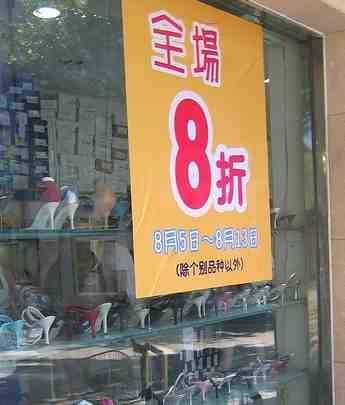 In the example above, imagine that shoes are originally priced at Y100 but on sale with a "8 折 " sign next to it— this means a 20% discount off the original price (i.e. the sale price is Y80).
Buyer beware: Unlike US stores, even the biggest department stores in China have very stingy return policies. At best you'll be able to only exchange it within a week of purchase….and that's assuming it's in perfect condition and you still have the receipt.
Random note: Apparently some Department stores don't trust employees to handle money. Or maybe they just can't break the habit of bureaucracy because many make customers jump through hoops for even the smallest purchase.
For example, you'll sometimes have to go to another floor to pay, then take your receipt to another floor to pick it up. So much for optimizing the customer experience!
Foreign Stores in China
In addition to Chinese supermarkets and drugstores, you'll also find the popular drug store chain, Watsons (Hong Kong-based) in most of the larger cities in China. They have a good selection of Asian and Western toiletries, cosmetics, and over-the-counter medicine.
Many larger cities also have the hugely popular mega-foreign stores like Wal-Mart and Carrefour. Selling a mix of imported and local items, you can buy anything from diapers to electronics to clothes.
What You Can Buy in China
It's possible to buy almost anything you might want online in China (since most of it is manufactured in China anyway), but in general, here are the kinds of souvenir-like items you can expect to find at a store in China.
Clothes: Though difficult to tell whether the clothes you find are real or fake (probably fake), name brand clothing is considerably cheaper here and a good value. An exception: I'd avoid any type of "performance" goods (such as supposedly Gore-tex jackets, shoes or backpacks)— it's too easy to copy or steal labels and save money by skimping on quality.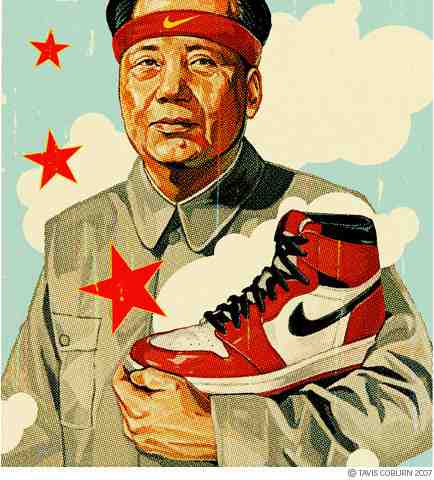 Art: Scroll paintings, calligraphy, carvings, etc —of course, for high-end collectible art, you'll need to know your stuff but for items for your house or gifts, you can find a lot of cool stuff (remember: haggle, haggle, haggle!)
Jade and porcelain in Mainland China has a reputation for being cheaper and better quality than in Hong Kong. Some of the best jade comes from the Hotan region of Xinjiang.
Silks, fabrics, embroidery
Ethnic jewelry and handicrafts: These items will be sold in major shopping centers where tourists frequent, but you'll find better quality and pricing if you're actually traveling to where these ethnic peoples live in China.
Bootleg CDs, DVDs: This used to be much more common, and although you'll still find a random shop selling pirated DVDs, CDs and computer software, now that most of this has migrated online, it's not always a good value. I've haven't had any problems getting past US Customs or viewing DVDs back home.
Cultural Mementos from Mao & Cultural Revolution (e.g. Little Red Book, lighters, etc)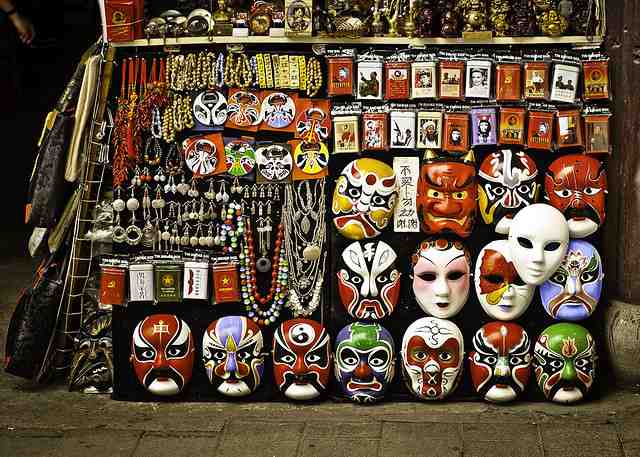 Stone seals—called "chops"—with your name engraved in characters. Used in China as proof of signature.
Real Antiques: For real antiques, you'll need to seek out specialist stores or markets. When purchasing anything over 100 years old, you'll need an export certificate with an official wax seal from the seller to take out of the country (otherwise can be taken without compensation). I'm told the antiques in the Shanghai Friendship Store are worth checking out. Antiques that date way back (before 1795) cannot legally be taken out of the country at all.
Where to Shop in China's Biggest Cities
What are some of the most popular shopping stores in each of China's biggest cities? It would be practically impossible to list them all here, but here are a few to consider.
Shopping in Beijing
The following stores are a few shopping districts that have become a staple of shopping for Chinese and foreigners alike in Beijing. Keep in mind, these aren't just small stores…in some cases these places represent hundreds upon hundreds of stores.
For maps and even more shopping choices in Beijing, grab a current Beijing travel guide book that will have plenty more details.
Beijing's Friendship Store: (No. 17 Jianguomenwai Dajie. Open daily 9am-9pm). Good place to start your comparison shopping….or for last minute gift shoppers.
Wangfujing Street/Oriental Plaza: Beijing's massive retail mecca, this shopping, dining and entertainment center is where China's nouveau riche (and window shoppers) flock in search of shopping nirvana. On the southeast corner of Wangfujing Dajie, you'll find the ritzy Oriental Plaza complex offering the world's top luxury and name brands.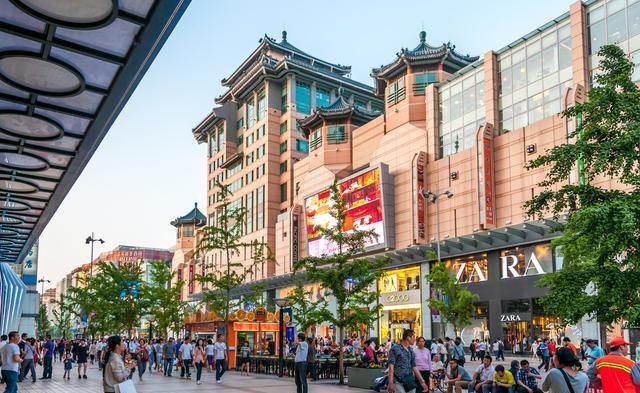 Panjiayuan Weekend Market: (Southeast Beijing, off Dongsanhuan Nanlu. Morning until afternoon): A sprawling open-air flea market with over 3,000 stalls, it's a tourist destination in and of itself. It's perhaps the largest antiques market (both real & reproductions) of its kind both in China and Asia. A bit of a hike from central Beijing, but you'll find some unique items and generally lower prices for everything from silk screens to Buddha statues and Cultural Revolution-era memorabilia.
Chaowai Market: (about half a kilometer north of Panjiayuan Market. Every day, morning until early evening). Four floors of random stuff, ranging from furniture to antiques.
Hongqiao "Pearl" Market: (Hongqiao Lu. Open daily). Located in Beijing's Chongwen district, it's the place to go for pearls, featuring three stories of pearls (freshwater, seawater, cultured, black, pink, and ivory pearls). Also has good collection of antique clocks, mixed in with interesting knock-off items such as watches, handbags, etc.
The Silk Alley Market: (Xiushuidong Jie near the US Embassy) Until 2005 an open-air market, it's now a 5-story shopping complex offering a big selection of name brand clothing and accessories, shoes, sunglasses, luggage, house wares, toys, handicrafts, and even CDs/DVDs. Though it's sometimes hard to tell (don't trust any labels), you can safely assume that pretty much everything here is a knock-off (e.g. Nike, Banana Republic, NorthFace, etc).
Yaxiu Market: (Near the nightlife district of Sanlitun, Chaoyang District, near the northeast embassy area). A four-story mini-mall, this market has offerings similar to the Silk Alley Market at slightly lower prices. In addition to fake name-brand clothing, you'll also find gifts and souvenirs and even army surplus gear and paintings. You can find good, cheap tailors on the third floor as well.
Shopping in Shanghai
If you thought Beijing had a lot of shopping options, you'll get dizzy if you try to keep up with everything there is in Shanghai. This is the financial capital of China and it has the shopping to prove it.
Below you'll find some of the more well-known shopping centers, but you can find up-to-date options if you buy a Shanghai travel guide book.
Shanghai's Friendship Store: (1188 Changshou Road: tel: 6252 5252)
Nanjing Road: Shanghai's main shopping and commercial drag, Nanjing Road's upscale shops, department stores, and restaurants stretch from East to West Nanjing Road. Worth checking out in the area: Shanghai No. 1 Department Store (800-830 E. Nanjing—state-run store specializing in domestic goods), Plaza 66 (1266 W. Nanjing—top brand names), Westgate Mall (1038 W. Nanjing). Avoid scam artists who want to "practice English" or take you to a tea shop (see "Popular Scams in China").
Huaihai Road: Sometimes compared to Tokyo's Harajuku fashion district, Huaihai Road is also an upscale shopping area, with huge malls and department stores that features a good range of designer labels.
SuperBrand Mall: Across from the Oriental Pearl Tower in Pudong, this four-story department store everything else you'd expect to find in a huge mall (clothing, jewelry, dining, etc), in addition to a Bank of China ATM and a good supermarket.
Xujiahui: A newer shopping and entertainment district located above the Xujiahui Metro subway station, Xujiahui has a number of shops, supermarkets and shopping malls. The Grand Gateway is the best of shopping malls with a lot of stuff and tons of restaurants.
Dongtai Road Antique Market: (near Hua Hai Park) An interesting long-running street bazaar of outdoor stalls lining the street. You'll find a large collection of antiques (best to assume that anything you're buying is a fake)—ranging from paintings and Mao memorabilia to porcelain and jewelry.
Yu Yuan Gardens: Another good place for bargain hunting for antiques, jewelry, jade, art, trinkets, etc—located along Fangbang Zhong Lu, Old City. Also check out Fuyou Lu, where the long-running Fuyou Antiques Market moved and is now a four-floor indoor flea market.
Cybermart: (Huai Hai Middle Road at the Xizang Road) This is three floors of geek paradise, with all things computer, audio-video and electronics-related. You'll find everything from real name brand Apple iPods and MacBooks to mobile phones to camera batteries.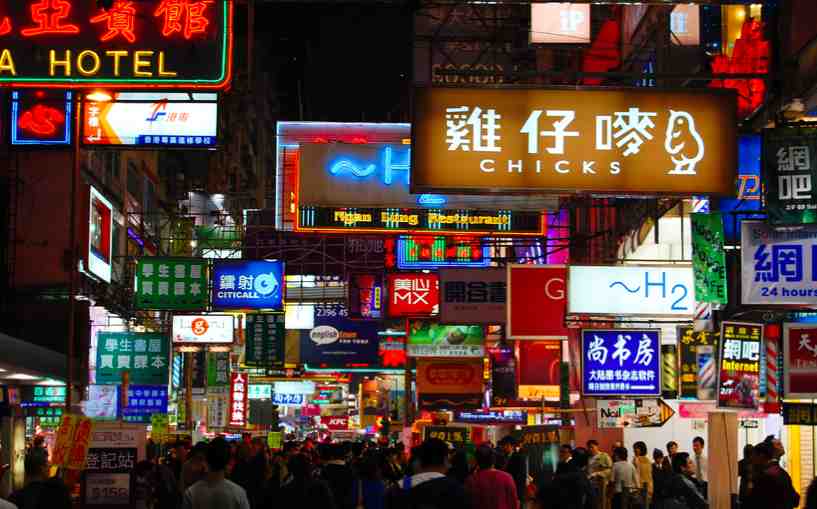 Shopping in Hong Kong
Instead of repeating everything I've already written about shopping in Hong Kong in this China Shopping Guide, I'm going to point you toward the entire article that covers the best the city has to offer. Check it out here:
Final Thoughts | China Shopping
As you can see, there's plenty of shopping in China available if you're looking for it. If you've found this China Shopping Guide to be helpful, you can find even more in the China Tips & Resources section of this website.