Through this 5,000 year timeline of Chinese History, you will discover the rich culture and historical milestones that China has. This country has a unique & rich history and people of China are very proud of it.
Most Chinese histories are mind-numbingly boring which provide way too much detail for the average Zhou. This is not one of them. Instead, I want to give you The Big Picture— hitting the high points and connecting the dots (admittedly, the early history is a bit dry but moves quickly).
The Unique History of China
The Chinese like to brag that they have the longest, continuous civilization in the world—some 5,000 years worth. But to put things in perspective, it's not the oldest. Compared to ancient Egypt and Mesopotamia, China was relatively primitive. For instance, metallurgy began in China no earlier than 2500 BC…at least 1,000 years after those ancient civilizations.
But still, China's development has been impressive. Three thousand years ago, the Chinese were casting bronze and other alloys, growing wheat, millet and rice, weaving silk, and recording events in a written language of thousands of characters.
Chinese technology has had a big impact on the world development. For instance, many associate the crossbow with Europe during the Middle Ages; it was actually invented fifteen centuries earlier in China. A thousand years before the Industrial Revolution in England, the Chinese were using advanced coke ovens and steel blast furnaces.
China's history is a fascinating cycle of rise and fall–alternating between periods of war and peace. Foreigners played a big part too. Long before the Western "barbarians" came into the picture, China was ruled by invaders from the north—the Mongols in the late 13th century and the Manchus in the mid-16th.
Yet the idea of ruling from the center had been implanted by China's First Emperor over twenty-two centuries ago. Throughout Chinese history, this "Mandate from Heaven" contained the idea that rulers had a duty to care for the people.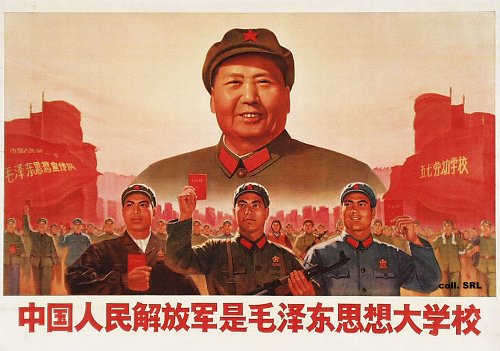 Enjoy Chinese propaganda posters? Check out how China used art to influence its society.
Chinese History Timeline
There is a lot to cover when it comes to China's rich history and many volumes have been written that could fill an entire book case! While I don't plan to recreate that kind of detail here, I do want to briefly cover each section of history.
My goal through this timeline is to give you a solid overview of each period, so that it's not only enjoyable to read, but able to be read in one sitting.
Feel free to jump to the historical period that interests you using the links below, or start with the first and work your way through each chapter. Enjoy!