In this post, you will find fun & fascinating facts about China's history, culture, customs and traditions!
Continuing my series on the most interesting facts about China, I'd like to look at a few of my favorite pieces of trivia involving China's history, as well as its culture and traditions. All facts are followed by their source. Please feel free to use these facts yourself – and if possible please remember to link back to this page. Thank you!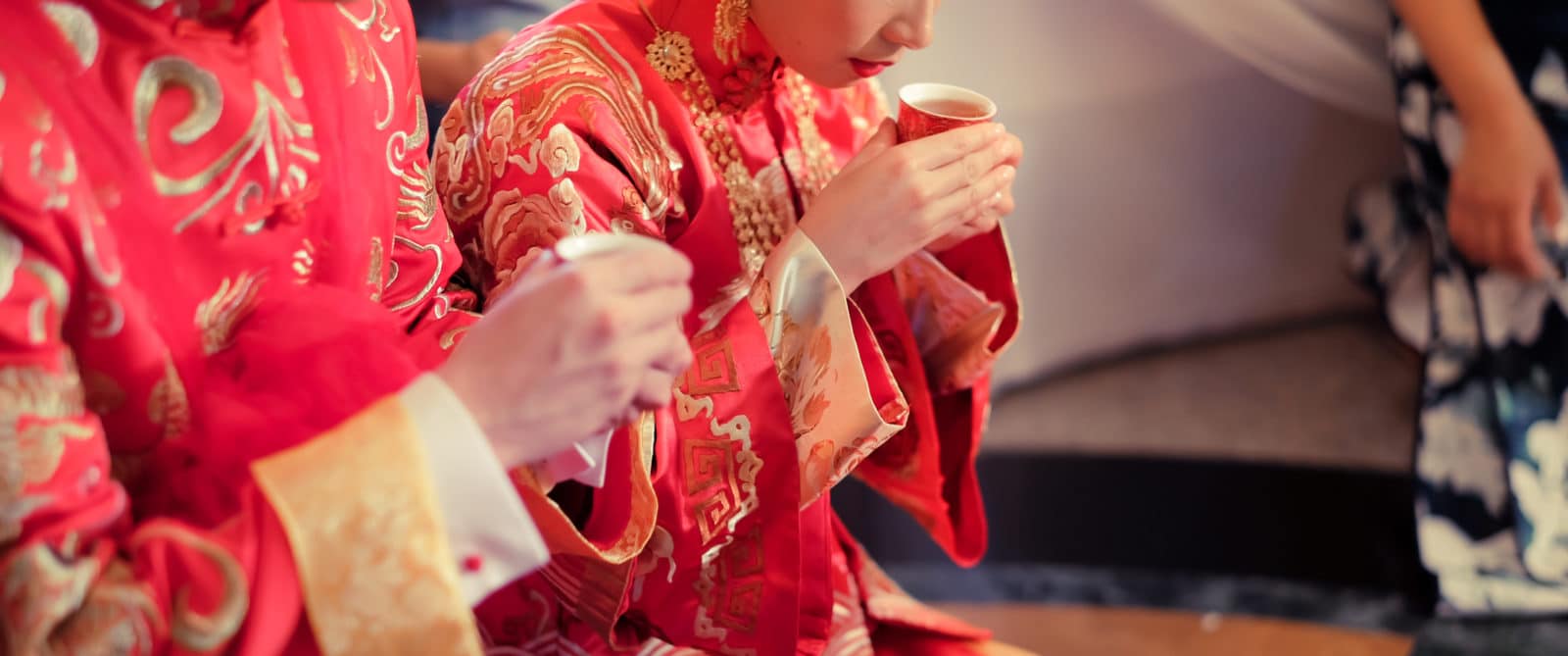 Facts About Chinese History
China boasts a history of over 5,000 years, all of which I've captured in my Chinese History Timeline. Below are some of my favorite China history facts.
China is the world's longest continuous civilization, with some historians marking 6000 B.C. as the dawn of Chinese civilization.
[ Wikipedia ]

The oldest form of the Chinese written language was found in the Oracle Bone inscriptions carved on tortoise shells and mammal bones during the Shang dynasty (c 1600-1100 BC).
[ Wikipedia ]
Chinese is the world's longest continuously used written language.
[ Wikipedia ]
Today, Chinese (Mandarin) is the most widely spoken language in the world, with about 850 million native speakers (and about 1.34 total speakers worldwide).
[ Wikipedia "Chinese language" ]

Humanoids have lived in China for hundreds of thousands of years. As part of China's pre-history period, a group of fossil specimens—collectively known as "Peking Man"—were discovered in Zhoukoudian cave near Beijing. These specimens of Homo erectus (a relative of Homo sapiens) lived between 780,000 and 300,000 years ago and could make fire and used primitive stone tools. In Liujiang in southern China, the first modern human skull was discovered and is estimated to be about 67,000 years old.
[ Wikipedia ]
The Chinese started cultivating rice and millet as early as 7500 BC, according to scientist and author Jared Diamond (Guns, Germs, and Steel). However, the first signs of settled agriculture in China started around 5000 B.C.
[Wikipedia]

The Chinese name for "China" is "Zhong Guo" –which translates as "Central Nation" or "Middle Kingdom"—reflects their ancient worldview that China was at the center of the world. Zhong Guo (中国), which is still used today, was first used almost 3,000 years ago during the Zhou Dynasty (1066-771 BC).
The first use of the modern word "China" in the West was in 1555, from the Persian Cin (چین). This use was derived from the Chinese Qín, after the First Emperor Qin Shi Huangdi of the Qin Dynasty, which first unified China under a single Emperor in 221BC.
[ Wikipedia ]

Throughout China's history, China's modern capital "Beijing" was once known as Yanjing, Dadu, Beiping, and most recently Peking. Beijing is translated literally as "Northern Capital" and is one of China's "Four Great Ancient Capitals of China." The other three are Nanjing ("Southern Capital"), Luoyang, and Chang'an (today's Xi'an).
[ Wikipedia ]

Interesting Chinese translation of foreign countries: The Chinese names of other countries were mostly derived by phonetically translating the Western names into similar sounding Chinese characters, with some interesting results. Some Chinese names are flattering, such as America (美国 Mei Guo or "Beautiful Country") and England (英 国, Ying Guo or "Hero Country"). Some names are translated literally or descriptively, including Iceland (Bing Dao or "Ice Island") and Montenegro (Hei Shan or "Black Mountain"). The Chinese name for Japan (Ri Ben, 日本) is similar to the meaning of Japanese name for their country, Nippon, which means the "Land of the Rising Sun" (as evidenced on their flag by red sun).
[ Wikipedia ]
Under the First Emperor Qin, the Qin Dynasty built two of China's most famous tourist attractions: the first version of the Great Wall of China and the Terracotta Army. The construction of both involved hundreds of thousands of men who conscripted into years of forced labor.
[ Wikipedia ]
The Terracotta Army was accidentally uncovered by farmers digging a well near Xi'an in 1974…revealing one of the world's most spectacular architectural finds. Archeologists eventually unearthed an entire Terracotta Army of some 7,000 warriors, chariots, and horses, which were buried with the emperor in a vast underground mausoleum to protect him in the afterlife. To keep the location secret, thousands of workers were killed and buried after construction was completed.
[ Wikipedia ]
Today, nine out of ten citizens are classified as "Han Chinese" ("People of the Han") in official statistics . This term dates back over 2,000 years—originating during the Han Dynasty (206 BC – 220 AD).
[ Wikipedia; China in the 21st Century J. Wasserstrom, 2010 ] ]

An estimated 20-30 million Chinese died of starvation during the Great Leap Forward, Mao Zedong's failed experiment to propel China to a modern economy.
[ China in the 21st Century J. Wasserstrom, 2010; China: Asia in Focus R. LaFleur 2010]
Mao Zedong was responsible for up to 70 million peacetime deaths—more than any other leader in history including Hitler and Stalin— according to the 2005 book "Mao: The Unknown Story". However, the claim is controversial—complicated by the fact that it's impossible to verify and separate starvation from other causes of death.
[ Mao: The Unknown Story J. Chang & J. Haliday, 2005; China in the 21st Century J. Wasserstrom, 2010 ]

However, during Mao's time in power, average life expectancy jumped from about 35 to 70 years. Illiteracy also dropped from about 80% to under 10%.
[ China in the 21st Century J. Wasserstrom, 2010; Mao: The Unknown Story J. Chang & J. Haliday, 2005 ]

China Facts: Eunuchs (yes, eunuchs)
China prisoners of war were castrated…with both their penis and testicles cut off with a knife at the same time, as early as the Shang Dynasty (c. 1600 – 1050 BC),
[ Wikipedia "Eunuch"]

During the Qin Dynasty (221-206 BC), men sentenced to castration were turned into eunuch slaves and forced to work on state projects including the Great Wall of China and the Terracotta Army.
[ Wikipedia "Eunuch" ]
READ: The Last Eunuch of China: The Life of Sun Yaoting
Self-castration was voluntarily performed by men who wanted to serve the Emperor, who employed about 70,000 eunuchs during the Ming Dynasty (1368-1644). To ensure the purity of the imperial bloodline, eunuchs were the only males allowed to be in certain sections of the Forbidden City.
[ Wikipedia "Eunuch", "Ming Dynasty" ]

During the Ming Dynasty, eunuchs gained great power as trusted advisors to the Emperor. The most famous was Zheng He, the legendary naval admiral and explorer who commanded seven diplomatic voyages—sailing with up to 300 ships and 20,000+ people.
[ The eunuchs in the Ming dynasty H. Tsai 1996; Wikipedia ]
More crazy facts! "Husbands castrated for cheating" in China facts: Crime & Punishment

China Facts: China's Modern Culture
Before the Communists took control of China in 1949, the country had five time zones. Today, China only has one time zone: Beijing time (UTC +8).
[ Wikipedia ]
China's time zones prior to 1949.
Tiananmen Square in Beijing is the largest city square in the world, measuring 440,000 sq meters (880m by 500m).
[ Wikipedia ]
Fortune cookies are not—nor have ever been—a Chinese custom. It was a modification of a traditional 19th century Japanese cookie, which was first popularized in San Francisco by Makota Hagiwara, a Japanese-American immigrant who created the Golden Gate Park's Japanese Tea Garden.
[ Wikipedia ]

Founded in 1903 by German settlers, Tsingtao Beer accounts for over 50% of China's beer exports (but only has 15% of domestic market share). The company was privatized in the early 1990s and today is 27% owned by Anheuser-Busch.
[ Wikipedia ]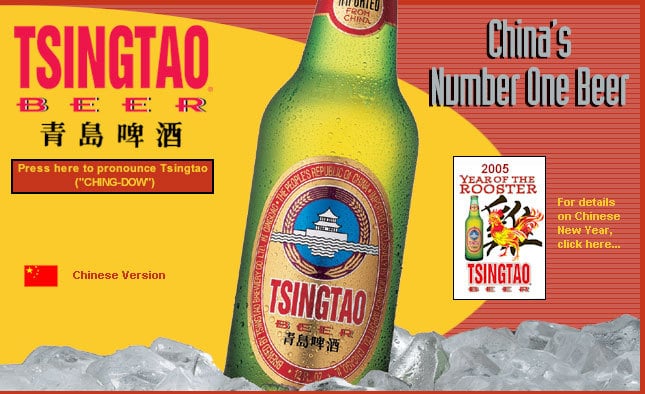 Cars drive on the left side of the road in Hong Kong since it was founded as a British colony. However, drivers in mainland China drive on the right side.
[ Wikipedia ]

Dating back to the Tang Dynasty, cricket fighting is still a popular pastime for many Chinese kids and adults. It was particularly popular in Macau, where people bet on cricket fights. Some crickets were so famous that funeral services were held for them after they died.
[ Wikipedia ]
The Chinese have been flying kites for nearly three thousand years. Legend has it that it was invented by two 5th century BC philosophers, Lu Ban and Mozi, in China, where kite materials were available: silk fabric (for sail and line) and bamboo for a light, sturdy frame.
[ Wikipedia ]

Ping pong (table tennis) is the most popular amateur recreational sport in China, with about 300 million players (roughly the total U.S. population). However, the game originated in Britain during the 1880s as an after-dinner parlor game by the upper class (who called it "wiff waff").
[ Wikipedia ]
On the other hand, soccer (football)—the most popular sport in England—was invented in China over two thousand years ago. This happened during the Han Dynasty, when it was called "cuju" (or "kick ball"). According to FIFA: "The very earliest form of the game for which there is scientific evidence was an exercise from a military manual dating back to the second and third centuries BC in China." The sport was refined during the Tang Dynasty (618-907) and Song Dynasty (960-1279), when professional players would entertain the imperial court.
[ Wikipedia ]
Final Thoughts | Facts about China History & Culture
As you can see, there are plenty of crazy facts about China's history and culture that you can use for your next trivia night 🙂
Believe it or not, China Mike is home to one of the largest collections of China facts available on the web. In the next installment of this series, we look at facts related to Chinese inventions and "firsts". Check it out!
If you think there are some exciting facts that are missing on this list, please contact me to let me know!